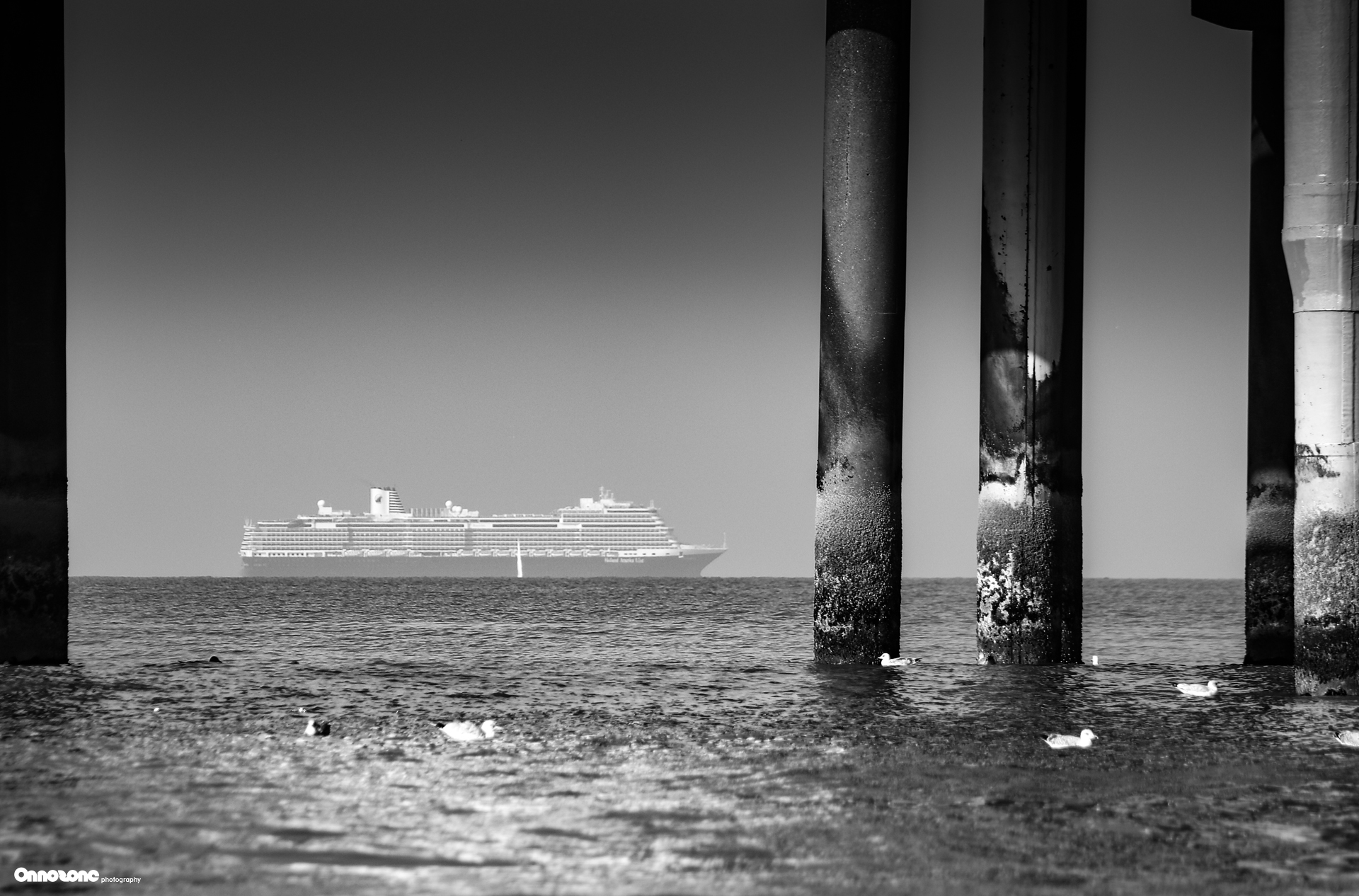 Lately It has been an interesting periode for me photographing ships.
The subject in this photo article is a good example of that. During my years of photography I saw ships decommissioned and names reused.  Afterall that's the inherent nature of the business.
However in a relatively short time span I have photographed three generations of Holland America Line ships with the Name Rotterdam coming and going.
This year Holland America Line is celebrating their 150th anniversary and right now they are operating already their 7th ship carrying the name Rotterdam.

The new ms Rotterdam passing her "grandmother" ss Rotterdam.
As always, thank you for visiting my website and feel free to share this article on your favorite social media platform by clicking on the share icon in the bottom right corner.