MSC Rhapsody arrival at IJmuiden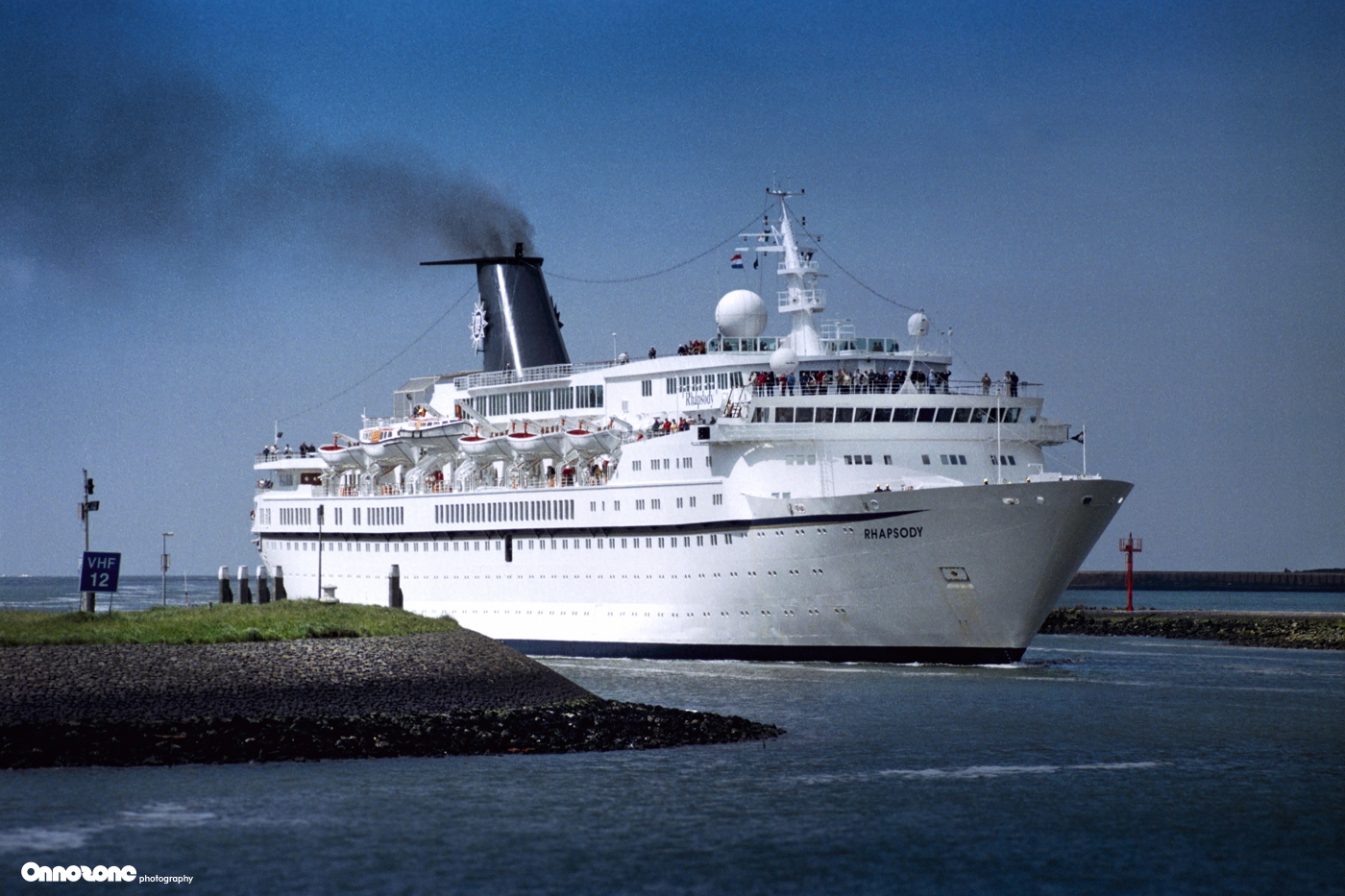 When I learned the MSC RHAPSODY was coming for a visit to IJmuiden my friend Jochen and I hit the road for a photo trip that day. Being an admirer of the 1970's design of cruise ships I simply had to go see the former CUNARD PRINCESS.
Filmed on a mellow spring day in 2005.
That day cruise ship ALEXANDER von HUMBOLDT and ferry QUEEN of SCANDINAVIA were already in port (you can see them in the background of the video) It was a perfect arrival, she came nicely on time and went through her docking procedure as I filmed and photographed her from the dockside.
After a long life the 47 year old cruise ship ended her career as GOLDEN IRIS and was sold for scrap in 2022.
As always, thank you for visiting my website and feel free to share this article on your favorite social media platform by clicking on the share icon in the bottom right corner.