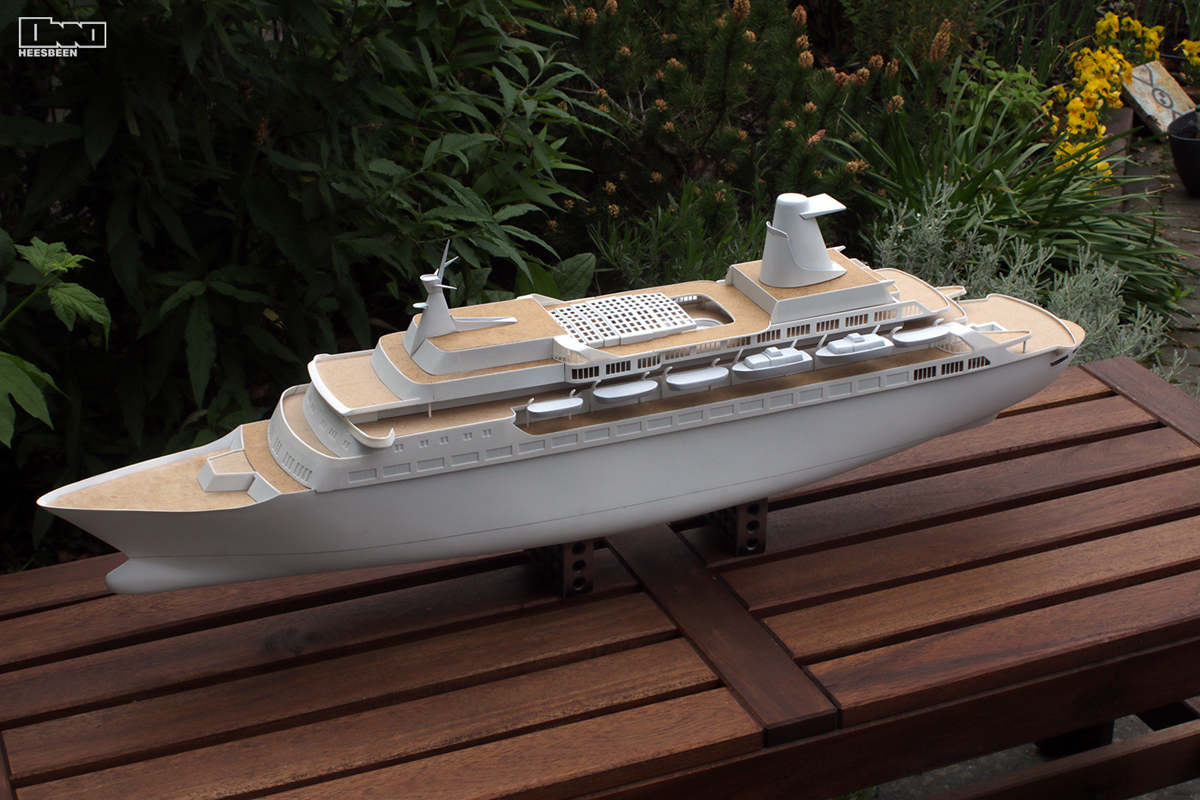 ms Sea Venture/Pacific Princess (The Love Boat).
The model is finished…time for a nice photo shoot in the back garden.
I'm super happy with the result. I wanted to model the iconic ship (made famous by the 70's tv show Love Boat) for years now but never felt confident in getting the shapes right, plus I had no framing plan for the ship and had to draw the hull plans myself by visual observation of photographs.
It was a fun build, in some ways less experimental thanks to my previous projects, but I also had to come up with new ways to build parts like 3D printing the davits which worked out nicely.
I'm also preparing my next model build, which ship I will reveil another time.