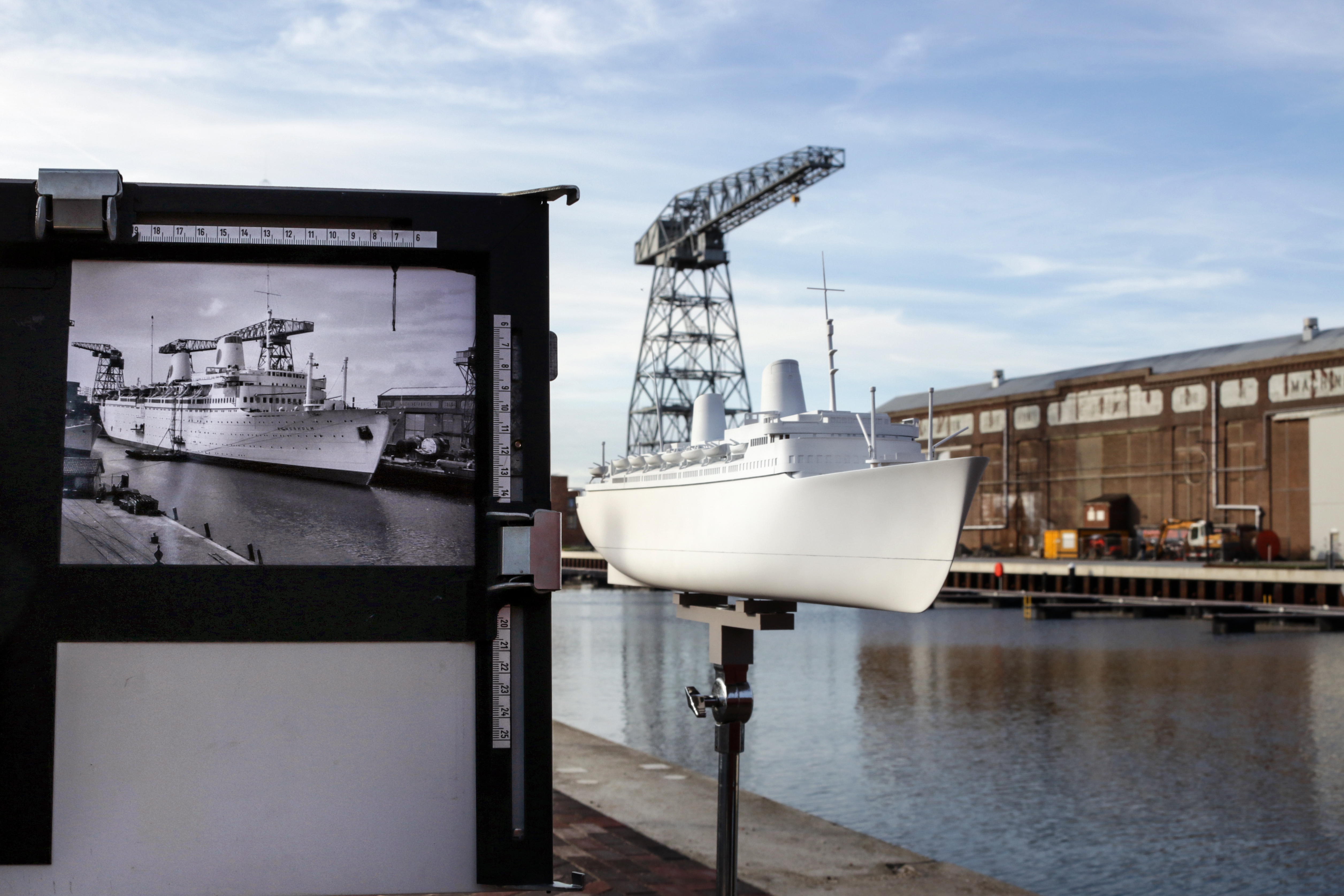 A look inside the workshop.
My model style focuses on capturing the essence of the ship, just like the wind tunnel and builders models produced by the shipyards who created the original liners and cruise ships.
This approach is generating an abstract and stylish model the ship fanatic can appreciate, but will also look amazing as a decorative item on a desk or interior. 
Handcrafted and design faithfull ship models
Original photos, drawings, general arrangement plans and design specifications are used to get a precise scale copy of the original ship. 
I use a wide range of techniques, from simple hand cutting, carving and painting to modern 3d printing techniques and airbrushing.
How to commision a model from me
If you would like to commision a model from me or would like to have additional information feel free to send me an e-mail or a private message on my Facebook page. I can show several examples of build models and explain the order procedure and the price estimate for a model. 
Facebook page https://www.fb.com/onnozonecom
E-mail onnozone.shop@gmail.com