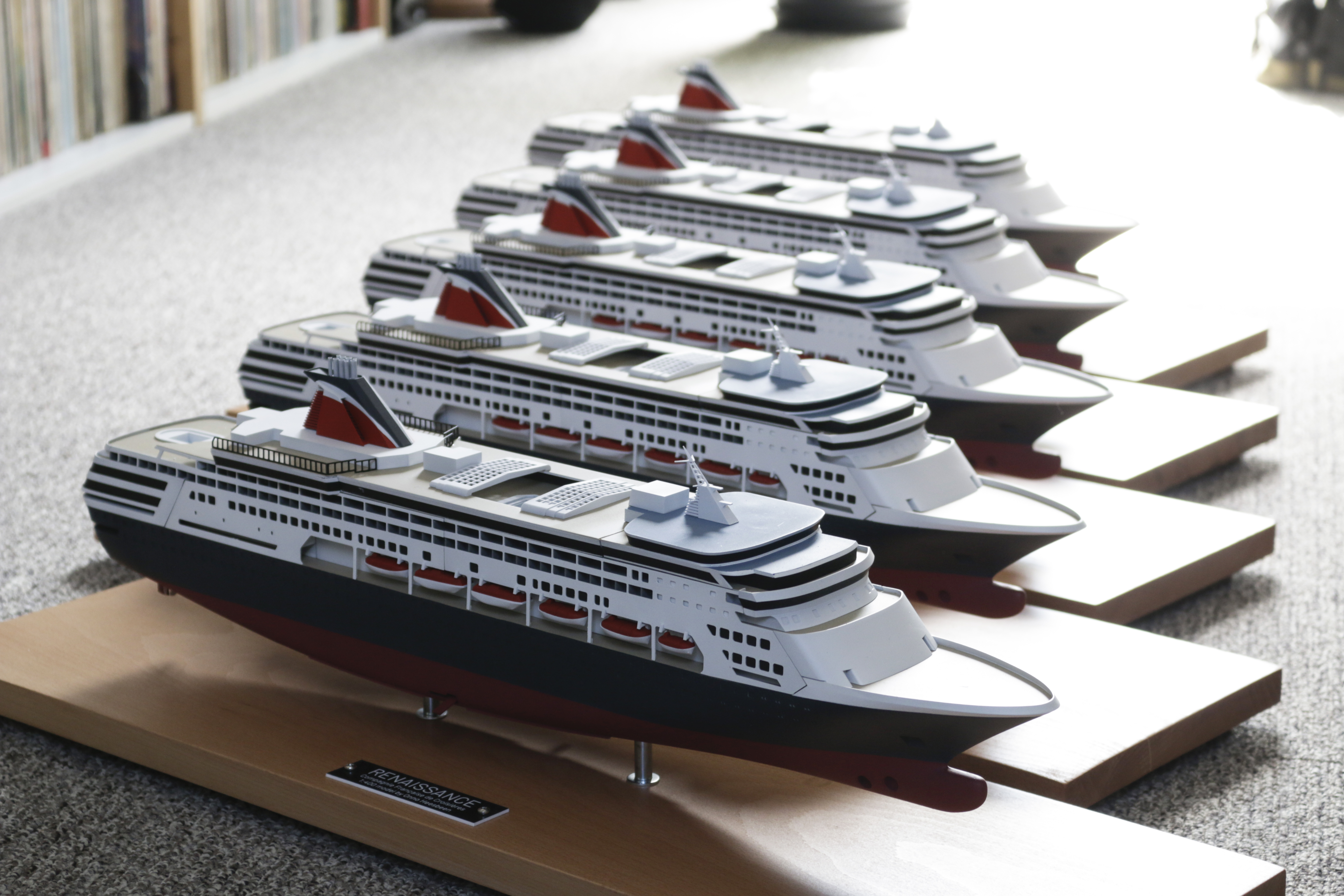 I'm super proud to share my latest model project, CFC Croisières placed an order to custom build a series of 1:400 scale models of their new ship the MS Renaissance. The last couple of months I have been busy drawing out accurate digital plans, manufacturing and building all the parts that will make up this 54.75cm long model.
With the first one succesfully finished and the rest of the CFC order in progress I'm happy to announce I will be manufacturing a small series of 10 models this spring. To secure one of these models I offer the following pre-order opportunity.
Manufacturing of the Renaissance models
Being a one man business has great benefits of working on intersting model projects for commercial and private collectors. I built and hand paint all my models after original construction plans of the ship, this way I can offer a unique and shape accurate scale model.
Timeline:
1
October-November 2022
Research and design. Complete.
2
December 2022
Early prototype and manufacture setup. Complete.
3
January 2023
Pre-orders are open. Reserve your place in line. Opened.
4
January-April 2023
Manufacturing of the CFC Croisières model order. Complete.
5
June 2023
Model displayed on board the Renaissance. Complete.
6
May-July 2023
Manufacturing of the series of 10 models from the pre-orders list. Full payment required. Complete.
7
July-August 2023
Shipping of the models. Complete.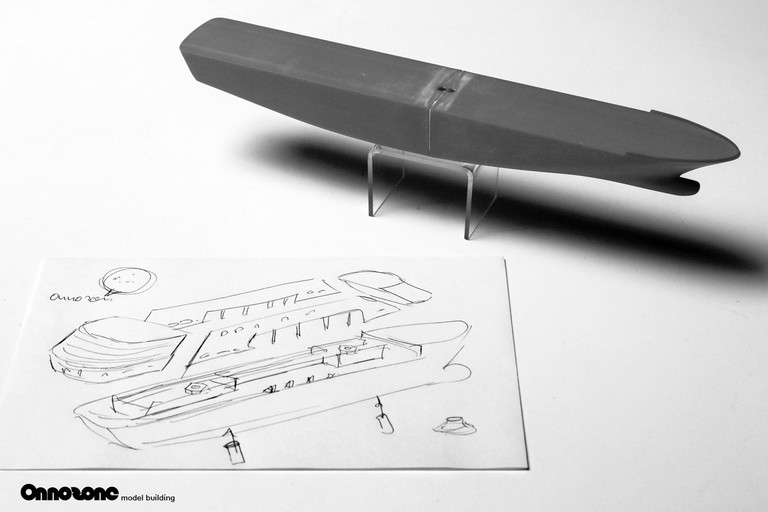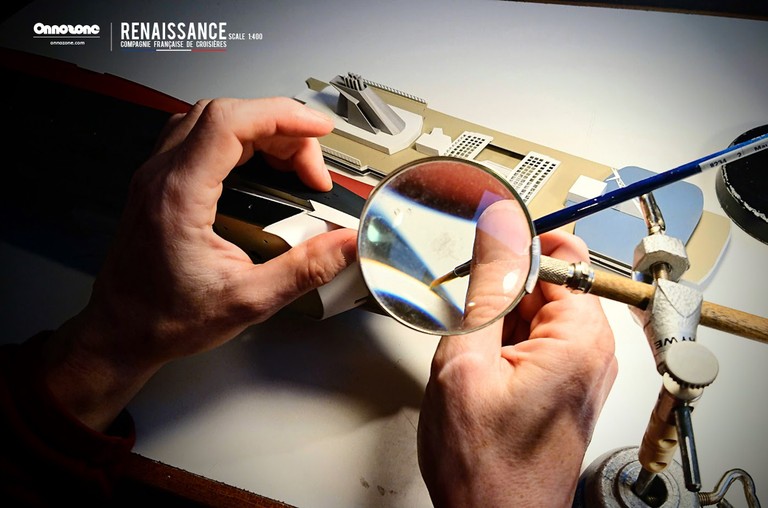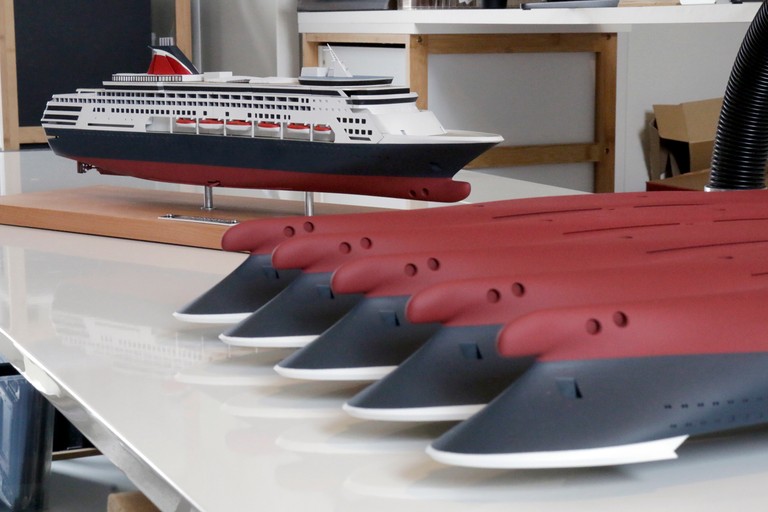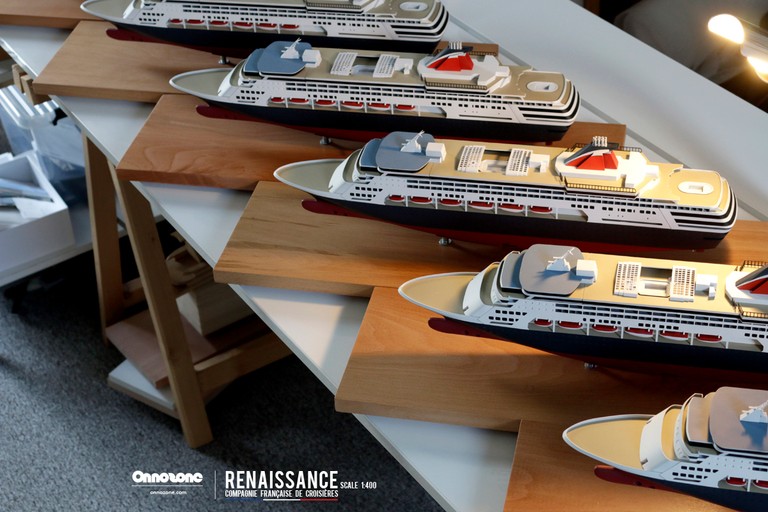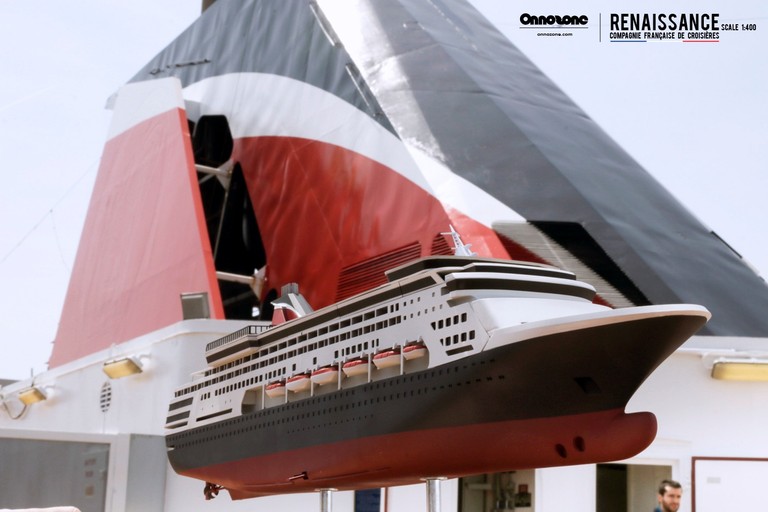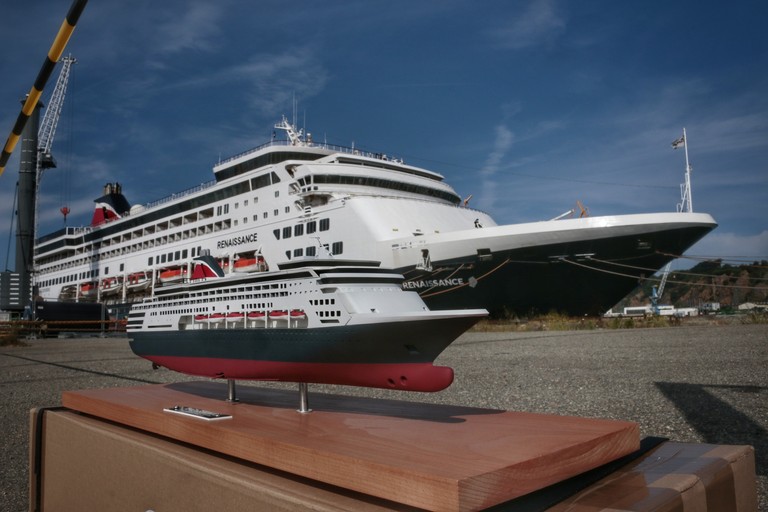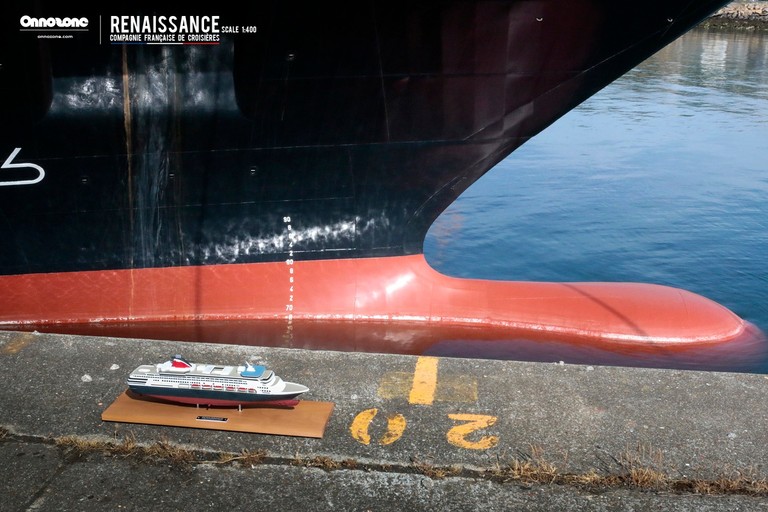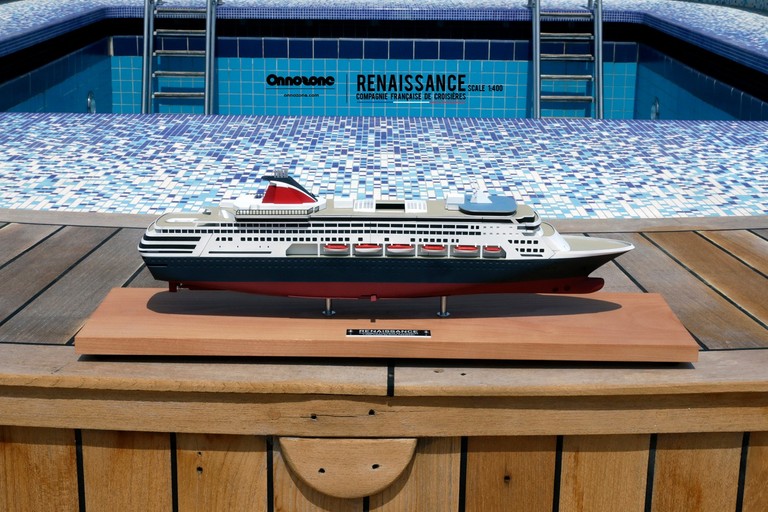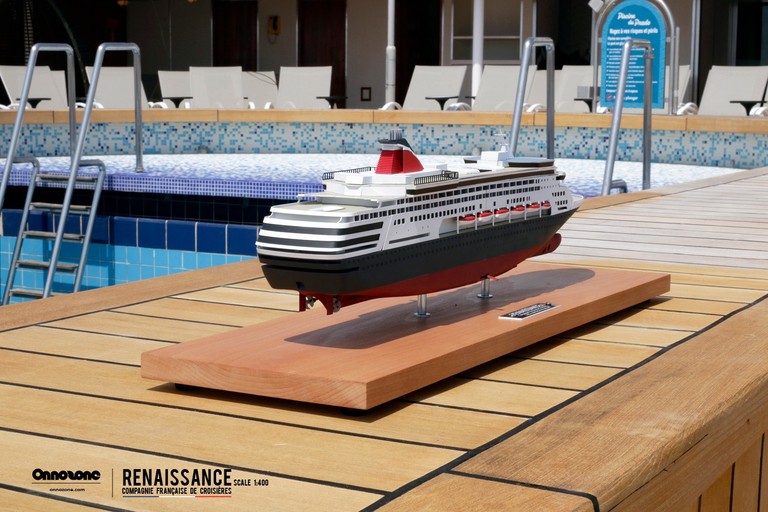 Pricing
The model of MS Renaissance in scale of 1:400 is hand painted in CFC Croisières livery and mounted on a wooden base with a name plaque.  
The price for model on base is 1200,- EUR excluding shipping and import taxes (for the deliveries outside European Union). Size of model on base is 66x19.5x19.5cm (LWH).
There is also a stylish hand built plexiglas display case available for this model that can be ordered separately for 200,- EUR. Size of case is 66.8x20.3x26cm (LWH).
I will check with you about your specific order options during final payment in May 2023. 
Pre-ordering is open till June 2023
Pre-ordering will help me to plan time and materials and deliver models in an organised way.
Reserve your place in line for manufacturing by paying the deposit. If by chance you wish to cancel the pre-order then the deposit will be refunded.
To thank you for the early pre-order you will receive an exclusively designed certificate for your Renaissance model.
Once your order is ready to be built, you will receive a notification with the option to complete the order and pay the remaining part of the total price. In case you decide not to commit to the final payment, the pre-order deposit will be fully refunded. 
Pre-order deposit is €250 (closed, first series pre-orders are complete).
New MS Renaissance models can be commissioned on request.
Subscribe for updates:
Handcrafted and shape accurate ship models by Onno Heesbeen
A few words about how I do research, design and built these scale models.
I use original photos, drawings, general arrangement plans and design specifications to get a shape accurate scale model of the original ship.
I have mastered and do regularly apply a wide range of techniques, from simple hand cutting, carving, painting to modern 3D modeling/printing techniques and airbrushing.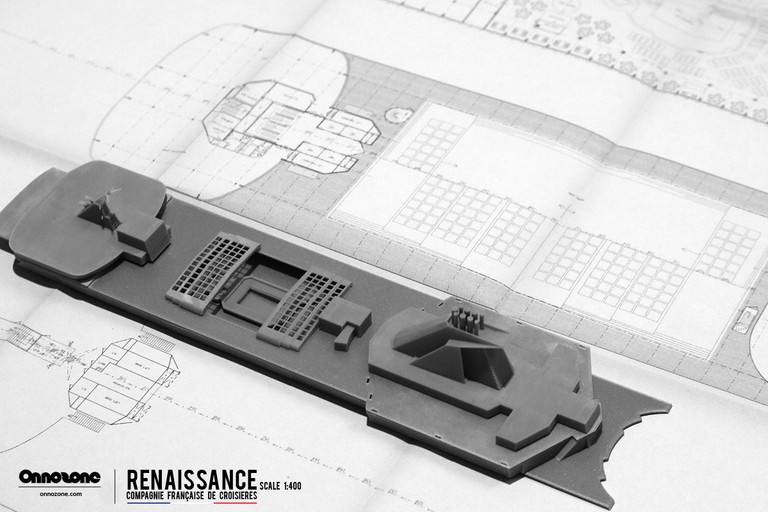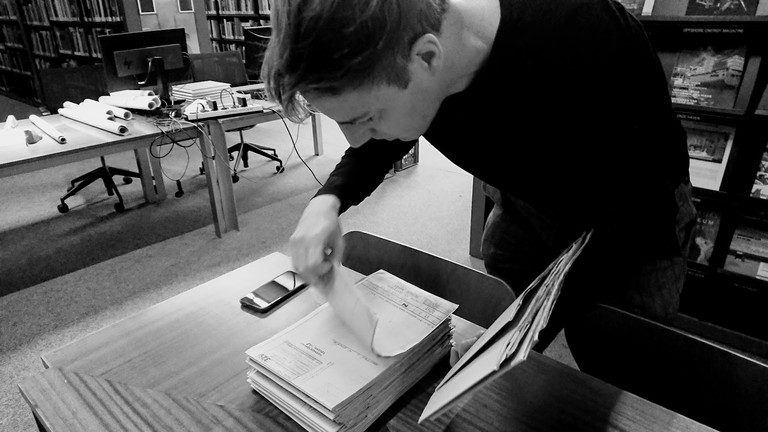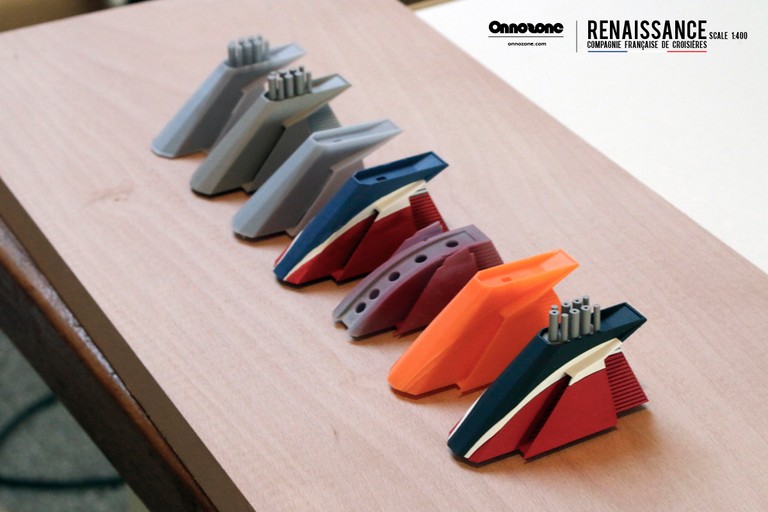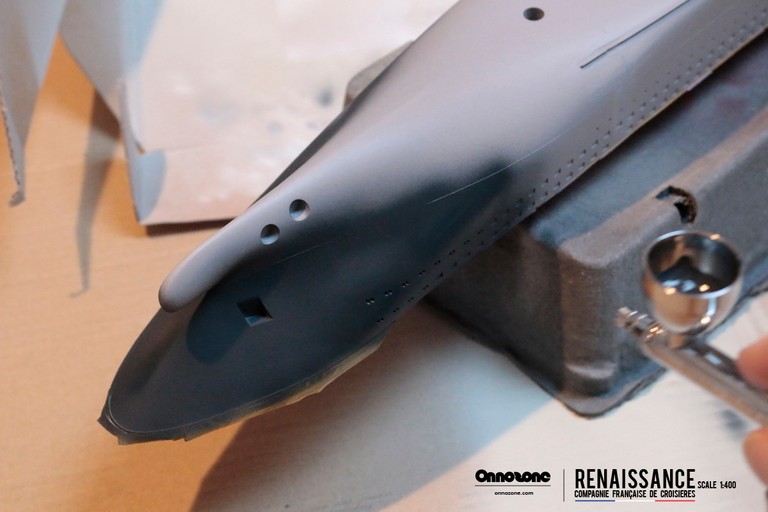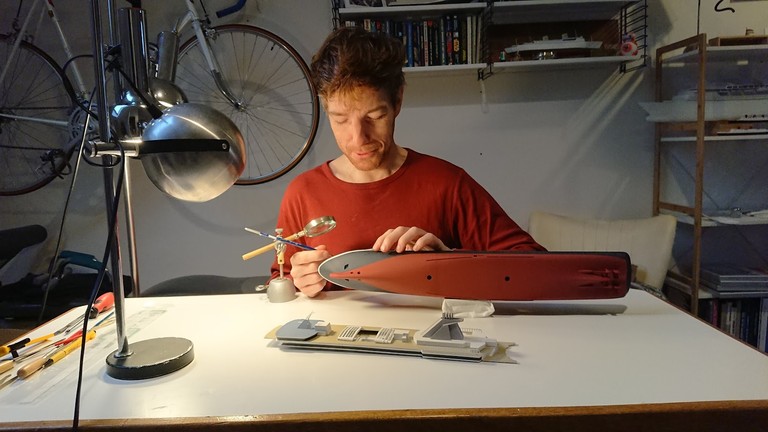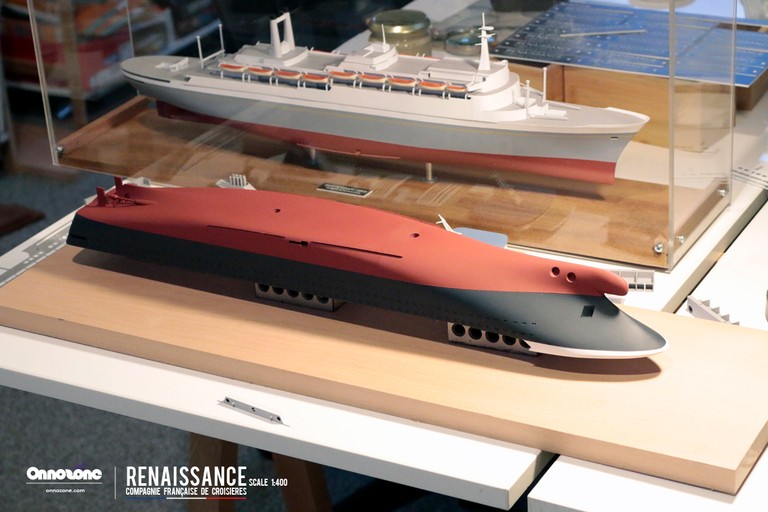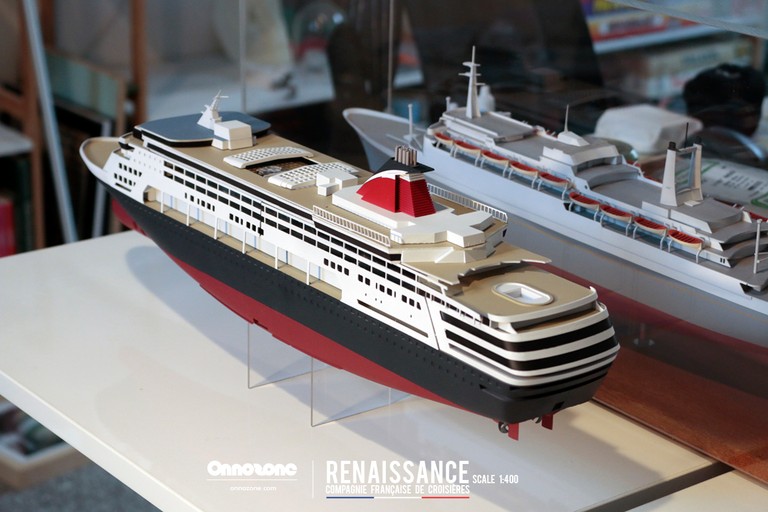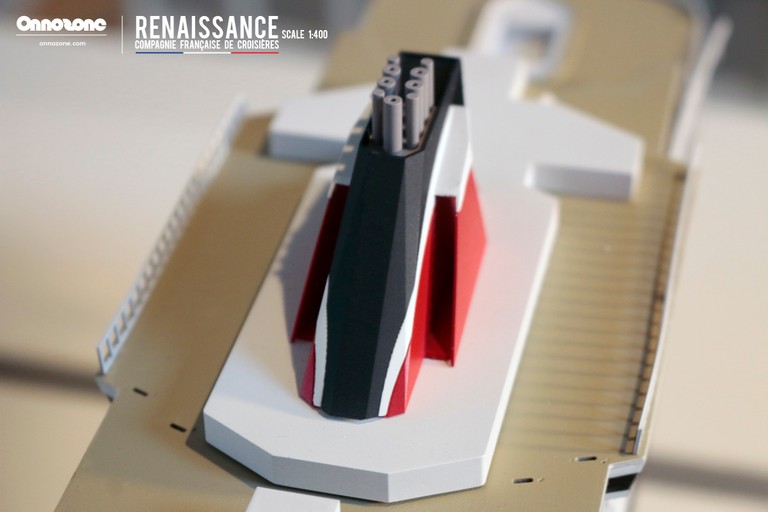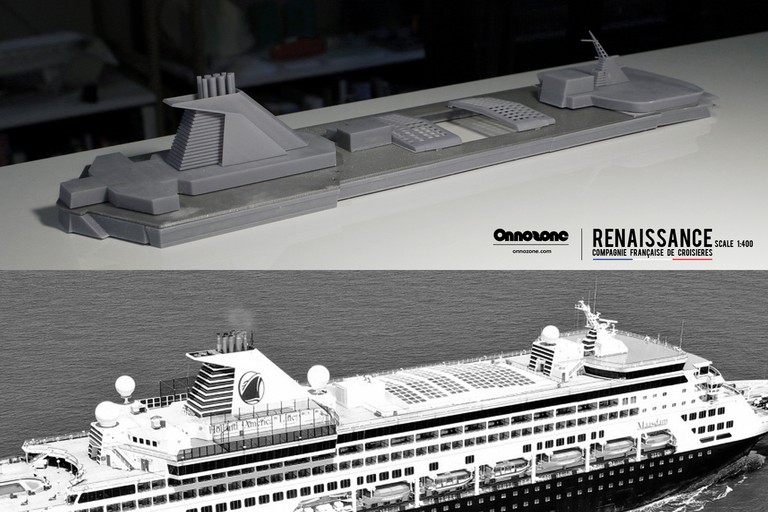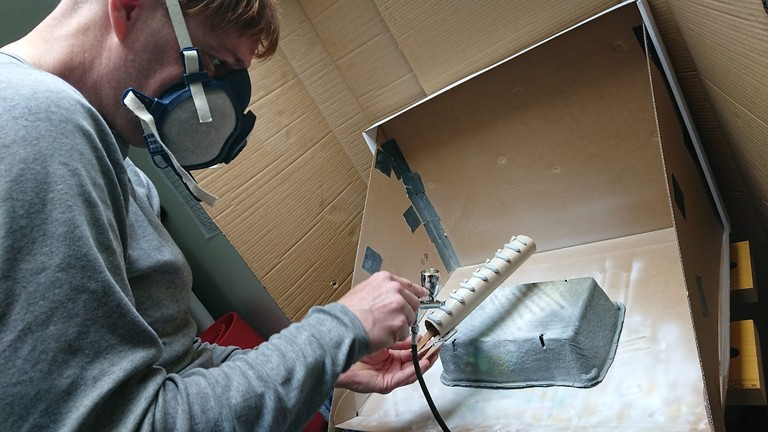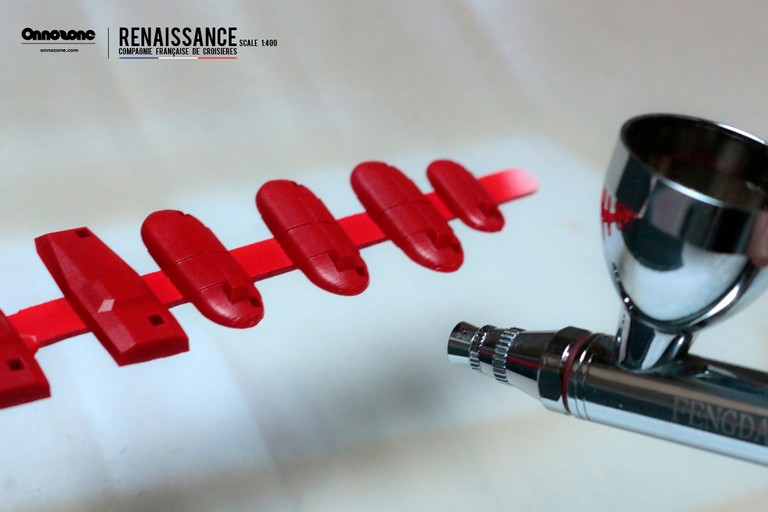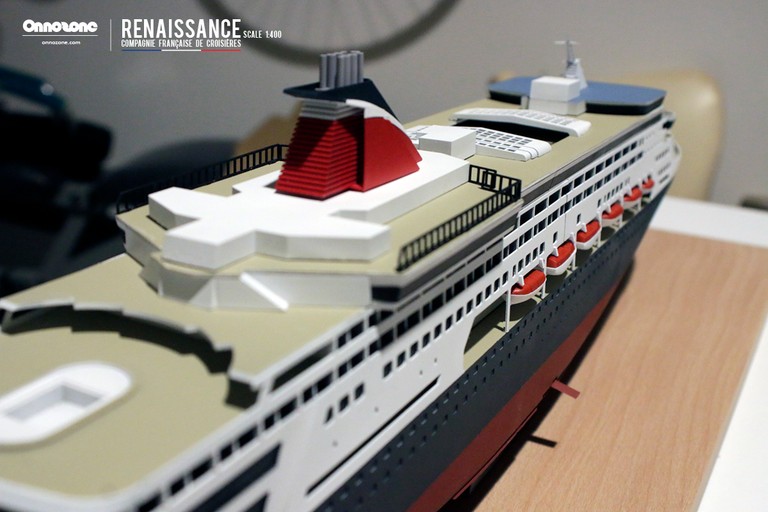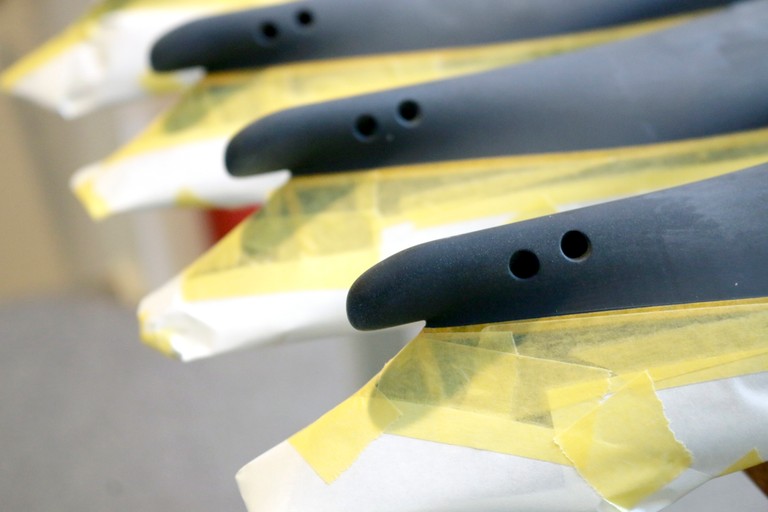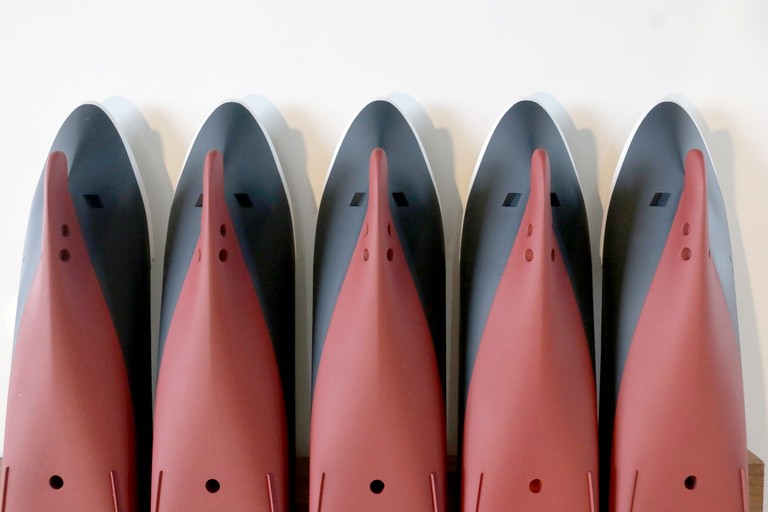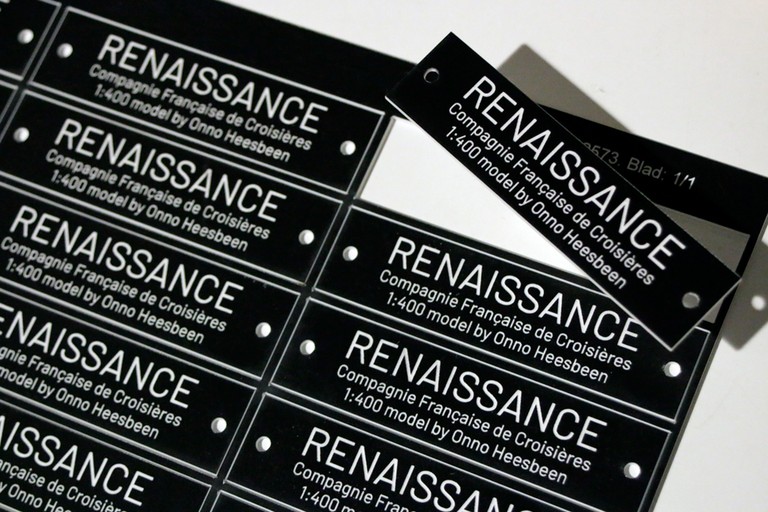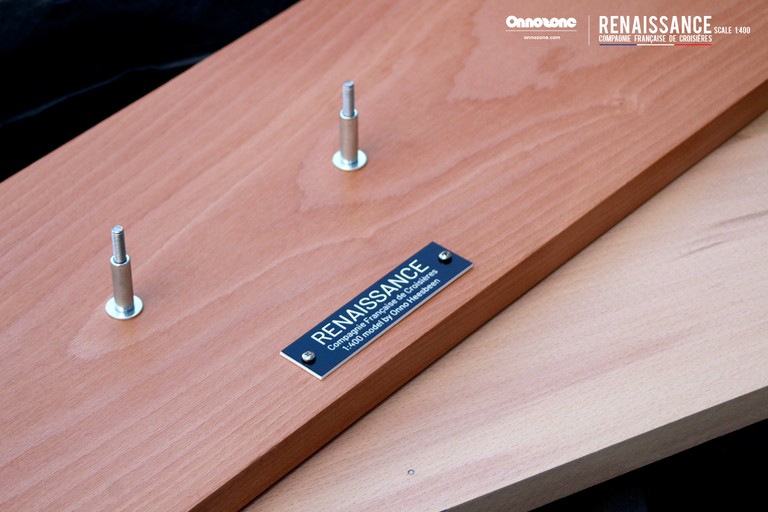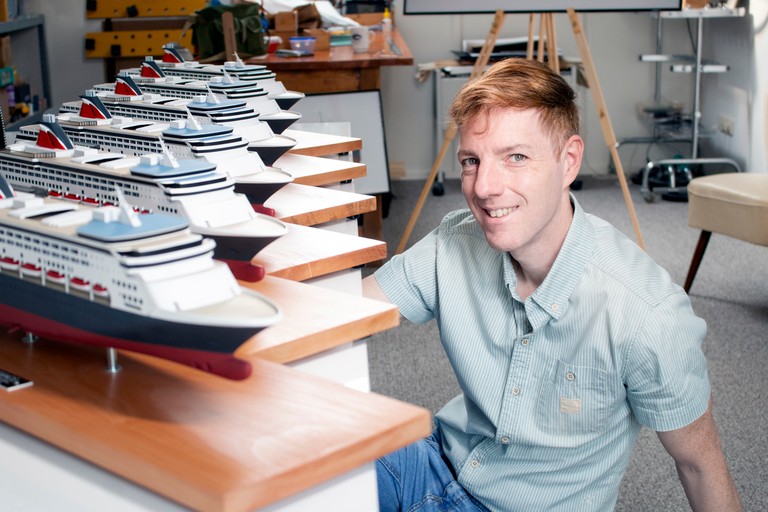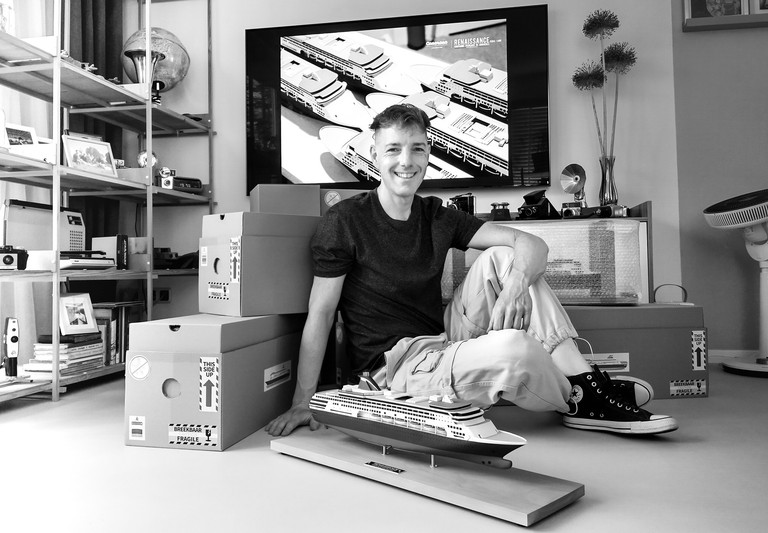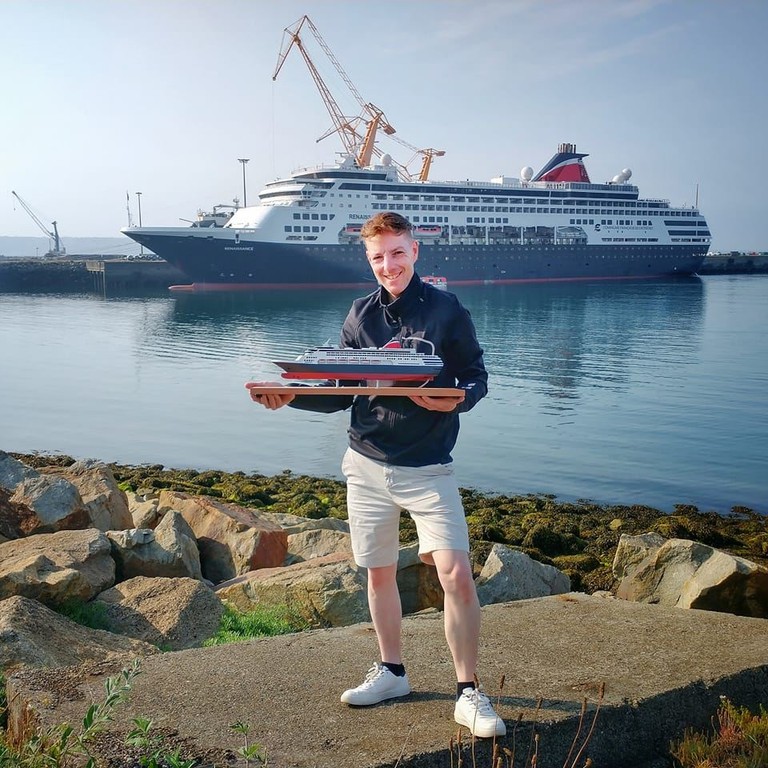 Contacts
Facebook page https://www.fb.com/onnozonecom
E-mail onnozone.shop@gmail.com