A Tribute to the ss Rotterdam 💚🤍💚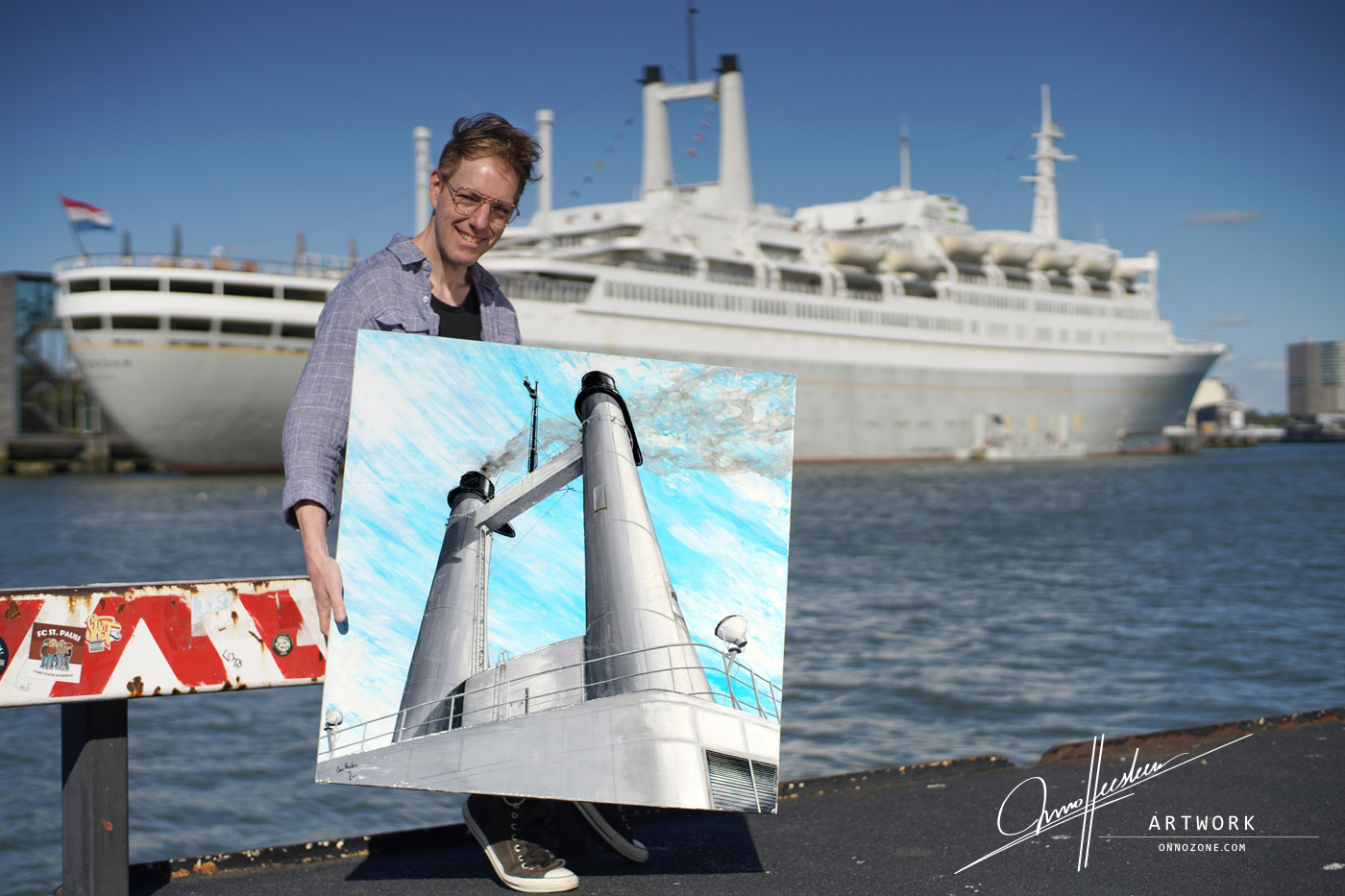 Growing up in Eindhoven, an industrial city shaped by the Philips company. It wasn't exactly a cultural hotspot, but thanks to my parents, I got to explore the Netherlands. Our family adventures took us to museums, exhibitions, and maritime cities like Rotterdam and Amsterdam. These youthful explorations set me on the path to becoming a graphic designer and visualizer.
Aged 16, Graphic School became my gateway to an unforeseen fascination with 1930s travel posters, depicting grand ocean liners sailing the world. Little did I know that these posters would birth a lasting bond with ships, particularly the iconic ss Rotterdam of the Holland America Line.🇳🇱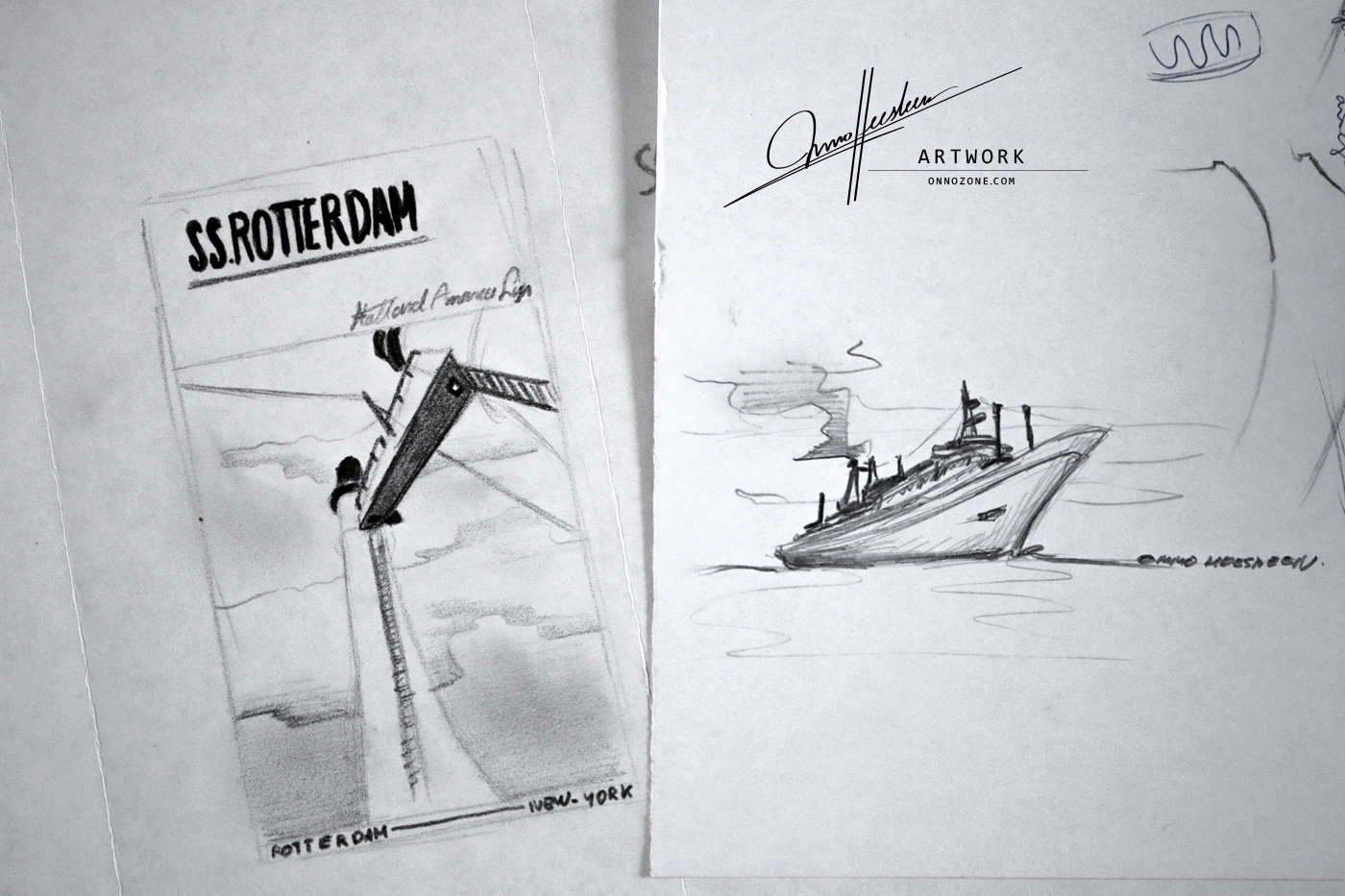 My passion for the Grand Dame grew stronger, yet fate teased me when I missed the ship's last visit to her former home port of Rotterdam in 1998. This only fueled my determination to track its destiny. Finally In 2008, my heart rejoiced as the ship triumphantly returned home. It was more than just a ship; it was a Dutch engineering marvel that has been preserved for generations.
This fascination became my muse, influencing my art, illustrations, and models. But the zenith was reached when I joined the collaboration project with maritime author Nico Guns. Together with many other maritime experts, we embarked on an ambitious journey to document the ship's history. Immersed in its original concept plans and sketches, I translated these blueprints into tangible 3D models and visuals, crafting an intricate narrative that bridged the past with the present.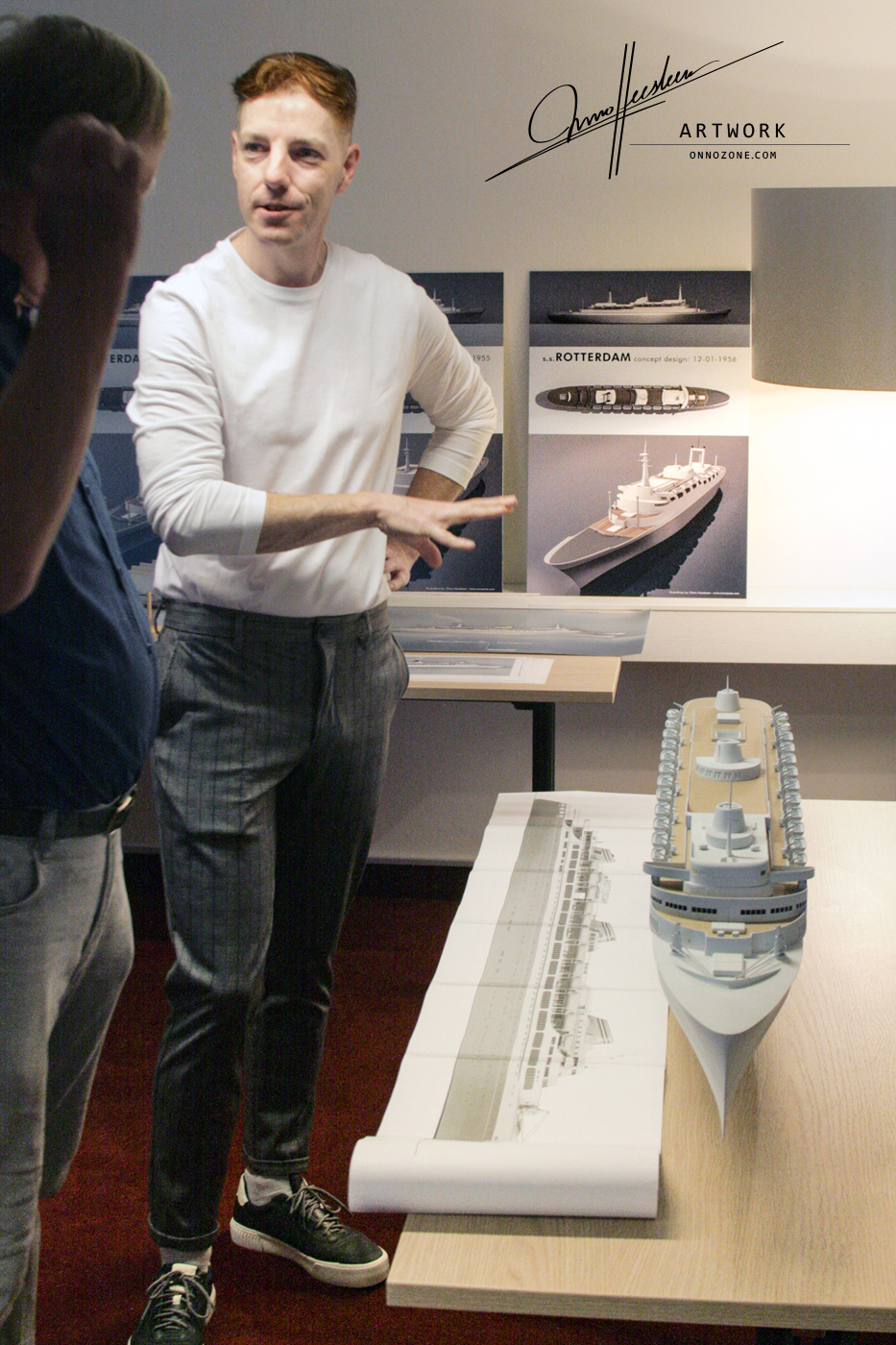 With our collaborative work published, I found myself on stage at the first ss Rotterdam conference. This was my opportunity to present my discoveries, showcase visuals, and narrate the captivating story of ss Rotterdam's design transformation in front of a captive audience.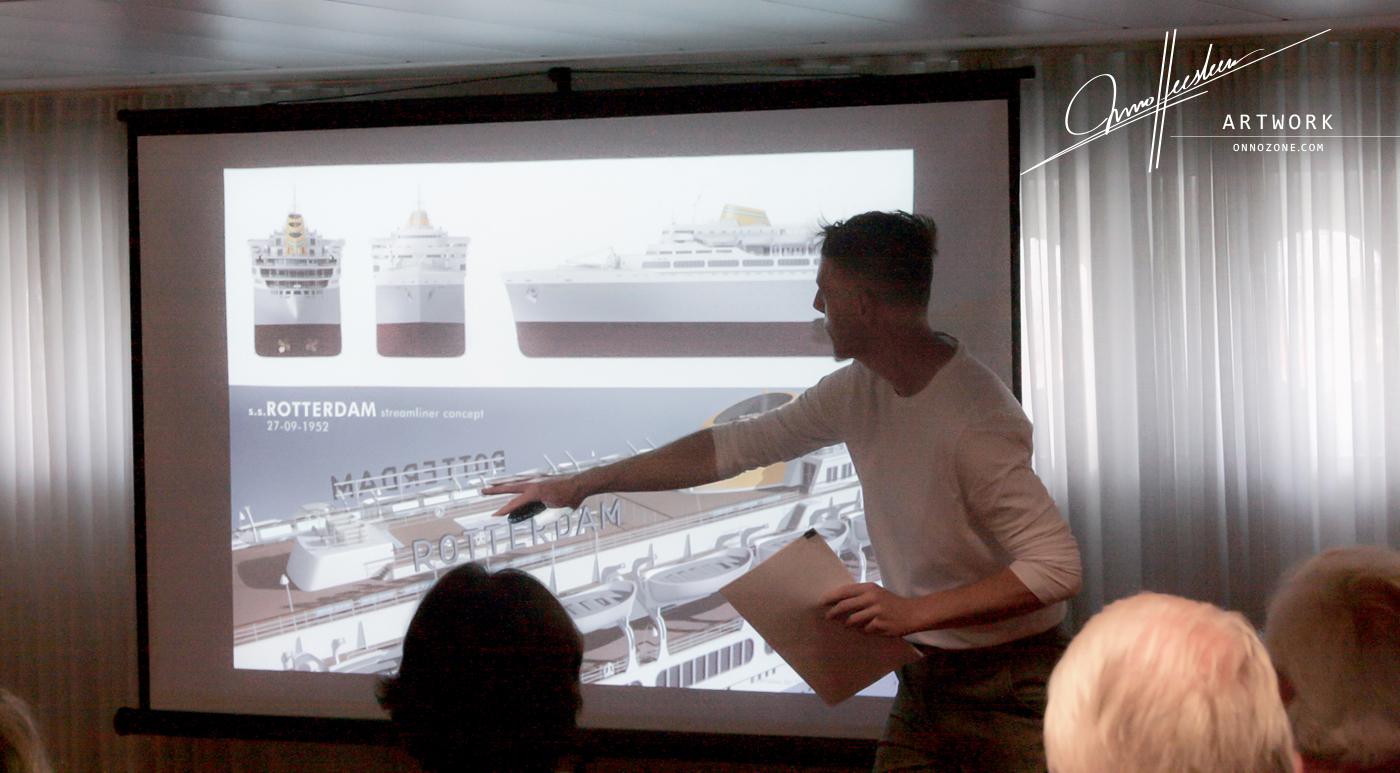 Over the past 29 years, the ss Rotterdam has remained a steadfast wellspring of inspiration. It's not just a ship; it's a story, a dream, a testament to human ingenuity. As I look ahead, I'm eager to see the creative endeavors this enduring muse will inspire.
In the end, the ss Rotterdam isn't just steel and machinery; it's an emblem of history, a beacon of artistry, and a compass guiding my creative journey through time.