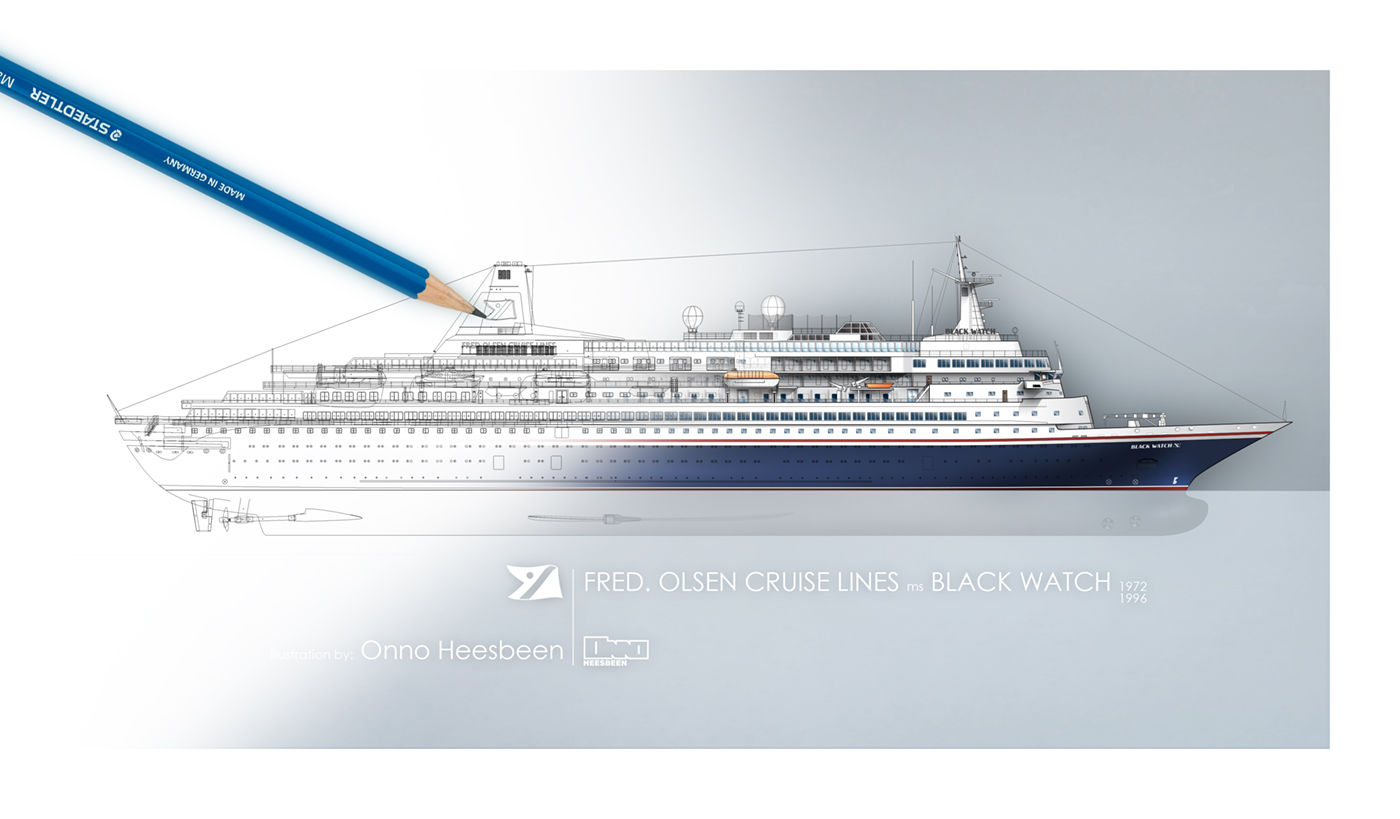 Illustartion based on my early photos from 2001.
Being in a nostalgic Black Watch mood this week and going through my photo archives gave me the inspiration to draw a profile of this former RVL lady. Ironically I had to work with the GA plans of the short version of Royal Viking Star, and like with the real ship I had to "cut" it in half en lengthen it before I could draw my impression of the Black Watch. The white hull version/livery I based on my early photos I took of the ship in 2001 and the dark bleu hull/livery version is based on current year.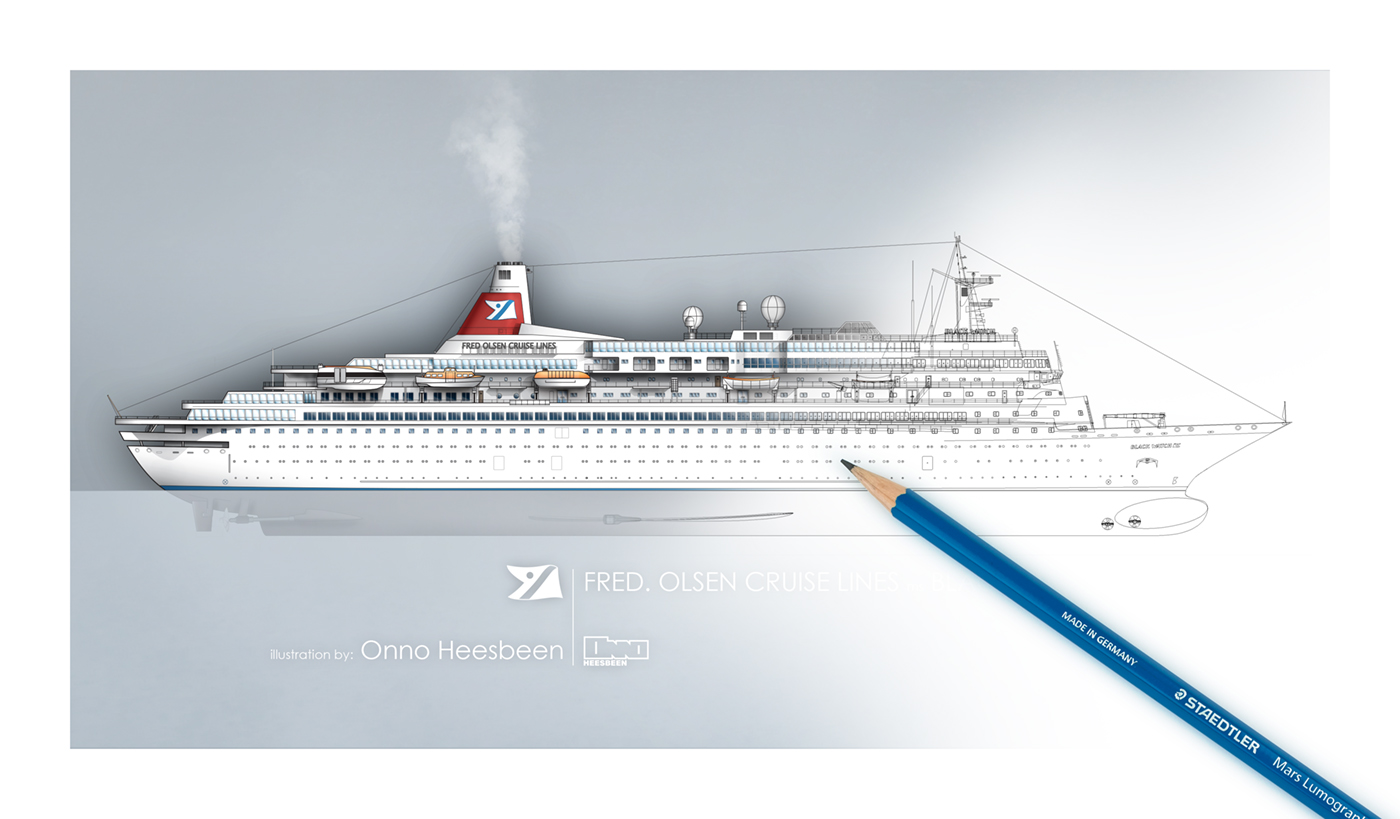 I always loved seeing Black Watch and her sister ships when they were in port and I will miss them when eventually they are taken out of service, if your interested in obtaining a fully drawn version of the drawing you can drop me a message… feel free to share the post of course!