RMS Queen Elizabeth 2 1969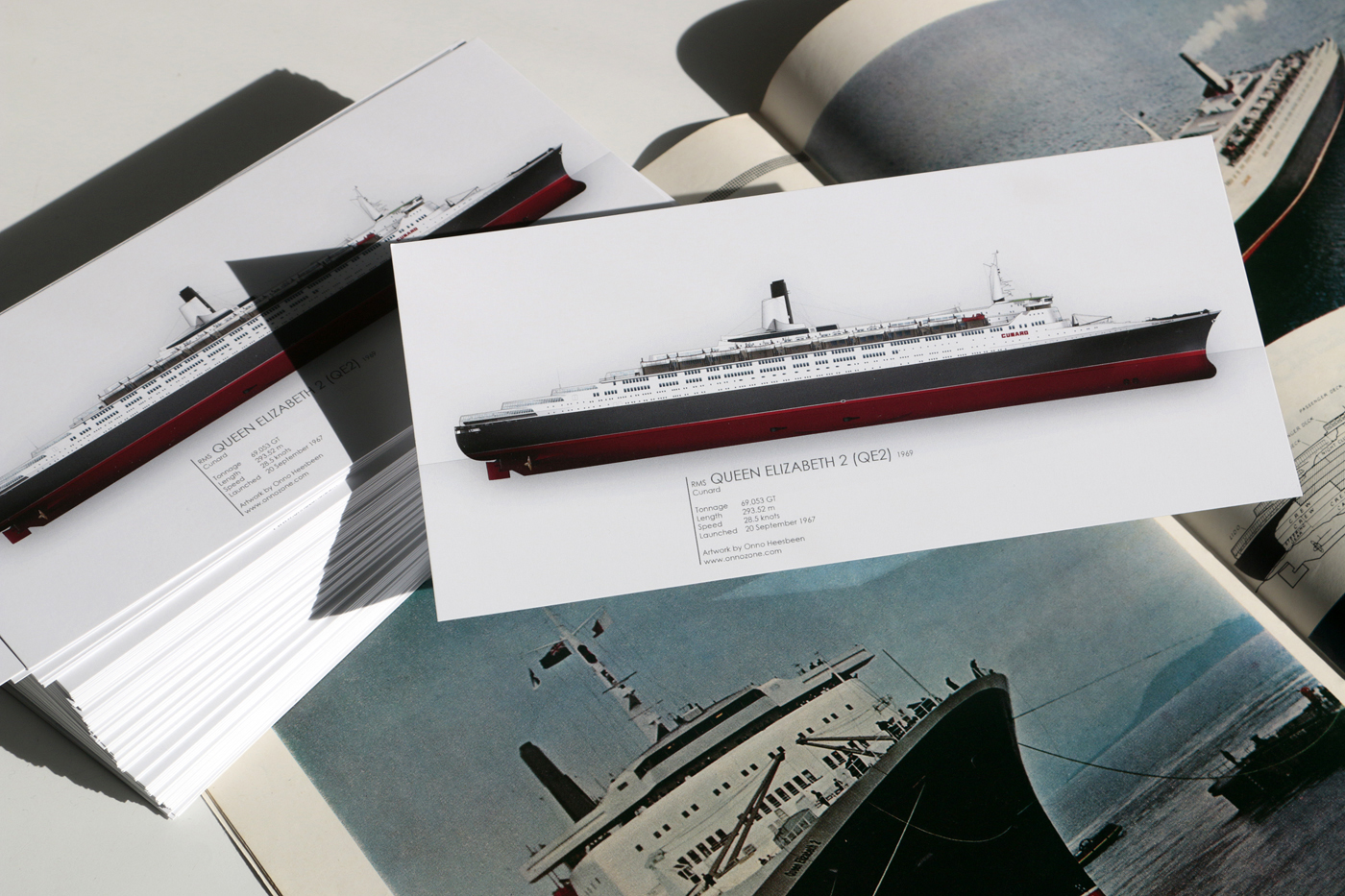 The QE2, Styled by the famous designer James Gardner, was out of this world. Her space age look and interiors were breaking with transatlantic traditions. 
The new Cunard Queen entered service in 1969 and was meant to sail far into the future With later additions and a complete new engine she was able to do so.
The QE2 fits perfectly in the liner and cruise ship era which I love the most, that's why I choose to draw her as she was designed and built. Besides the styling she had a most interesting and clever paint scheme with khaki colored bulkheads and charcoal davits, giving her a much sleeker profile. 
Limited Edition
Only 100 prints are produced and each print is hand numbered and signed.
Specifications:
size: 21 x 10 cm
printed in full color
World wide shipping already included in the price.