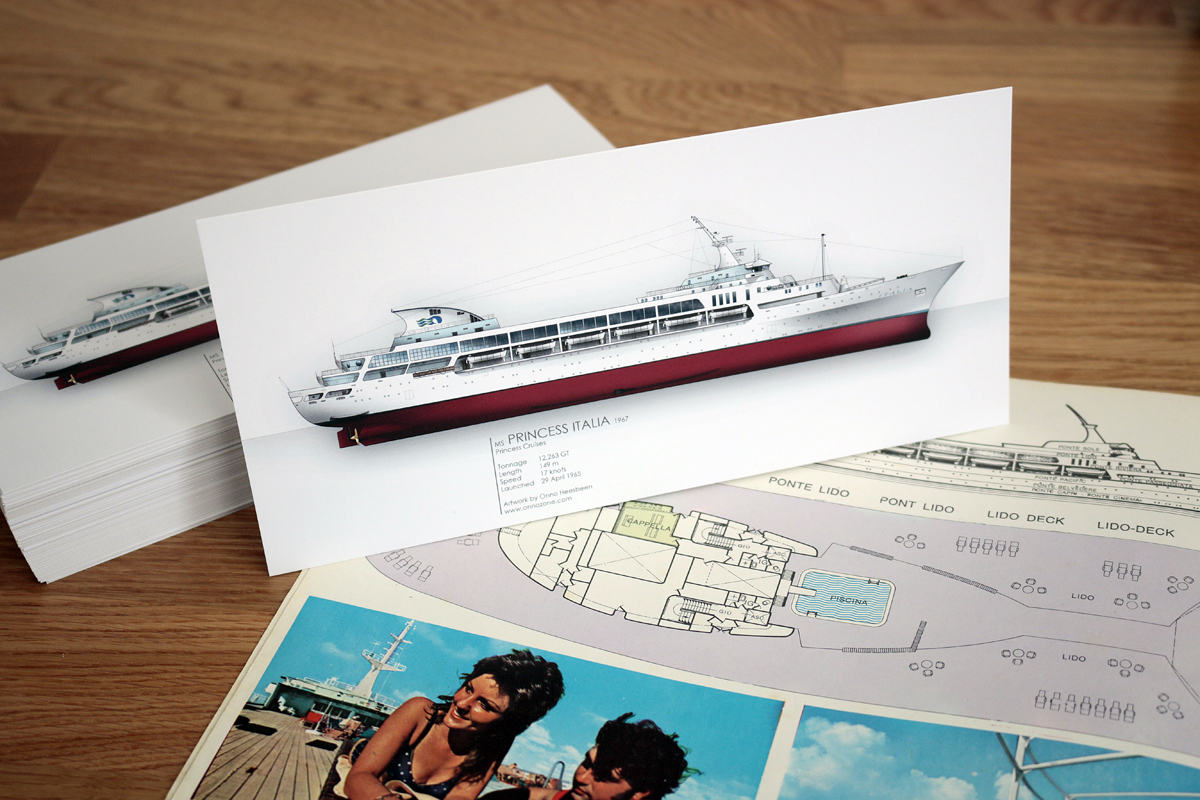 Appreciating the design of this Italian beauty, it was a lot of fun drawing her lines and making this detailed profile artwork.
The MS Italia was one of the first purpose built cruise ships and styled like a yacht for the jetset with extravagant Italian designed interiors.
She had a long and fascinating career sailing for different operators like the Costa Line and Princess Cruises. 
Limited Edition
Only 100 prints are produced and each print is hand numbered and signed.
Specifications:
size: 21 x 10 cm
printed in full color
World wide shipping already included in the price.