SS Canberra, a vessel that embodied the very essence of modern design and British craftsmanship during its time. As many of you know, the SS Canberra was a beloved ship that sailed the seas for many years, and its funnel was a hallmark of its design. With its streamlined twin funnels, this ship boasted a distinct and unmistakable profile that caught the eye of all who saw and traveled on her.
As a lover of ship design and maritime architecture I am excited to recreate this piece of maritime history in detail, and I cannot wait to share the finished product with all of you.
Drawing inspiration from the iconic travel posters of yesteryears and fueled by my passion for naval architecture, I created this bold poster with a vintage charm. It evokes a sense of nostalgia that could have easily
graced the window of a bustling travel agency during the golden age of sailing by ship.
May this artwork not only ignite your passion for this bygone era but also inspire new and future adventures.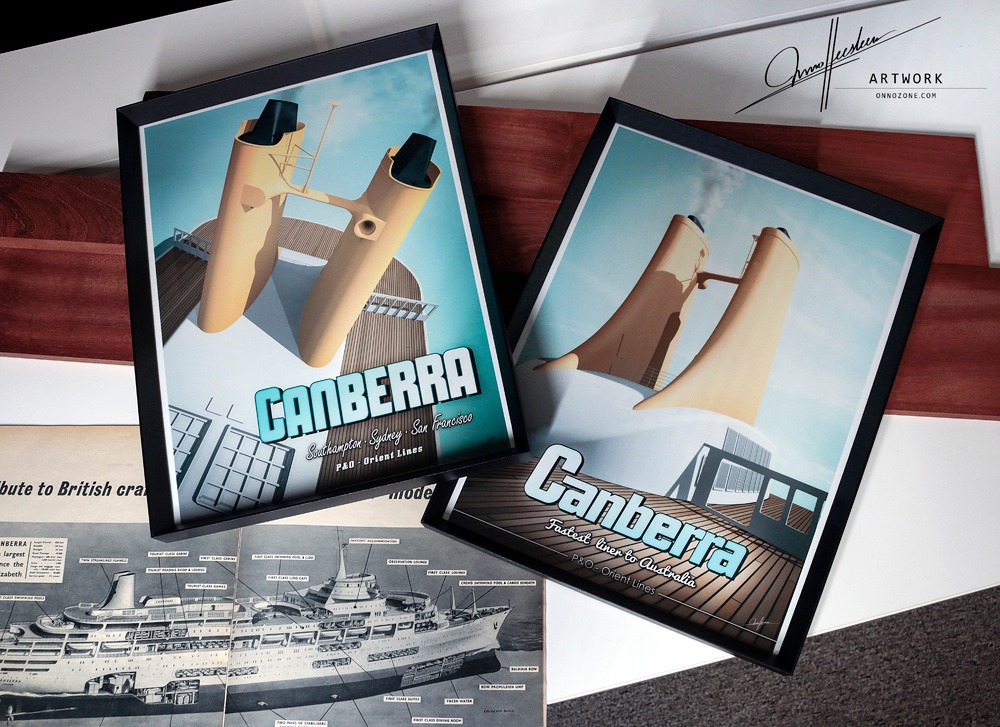 Also I wanted to share with you a sneak preview of a project I started some weekends ago - a scale model of the SS Canberra's iconic funnel in scale 1:200.