Dolphin Concept 1987 by Renzo Piano in Sitmar livery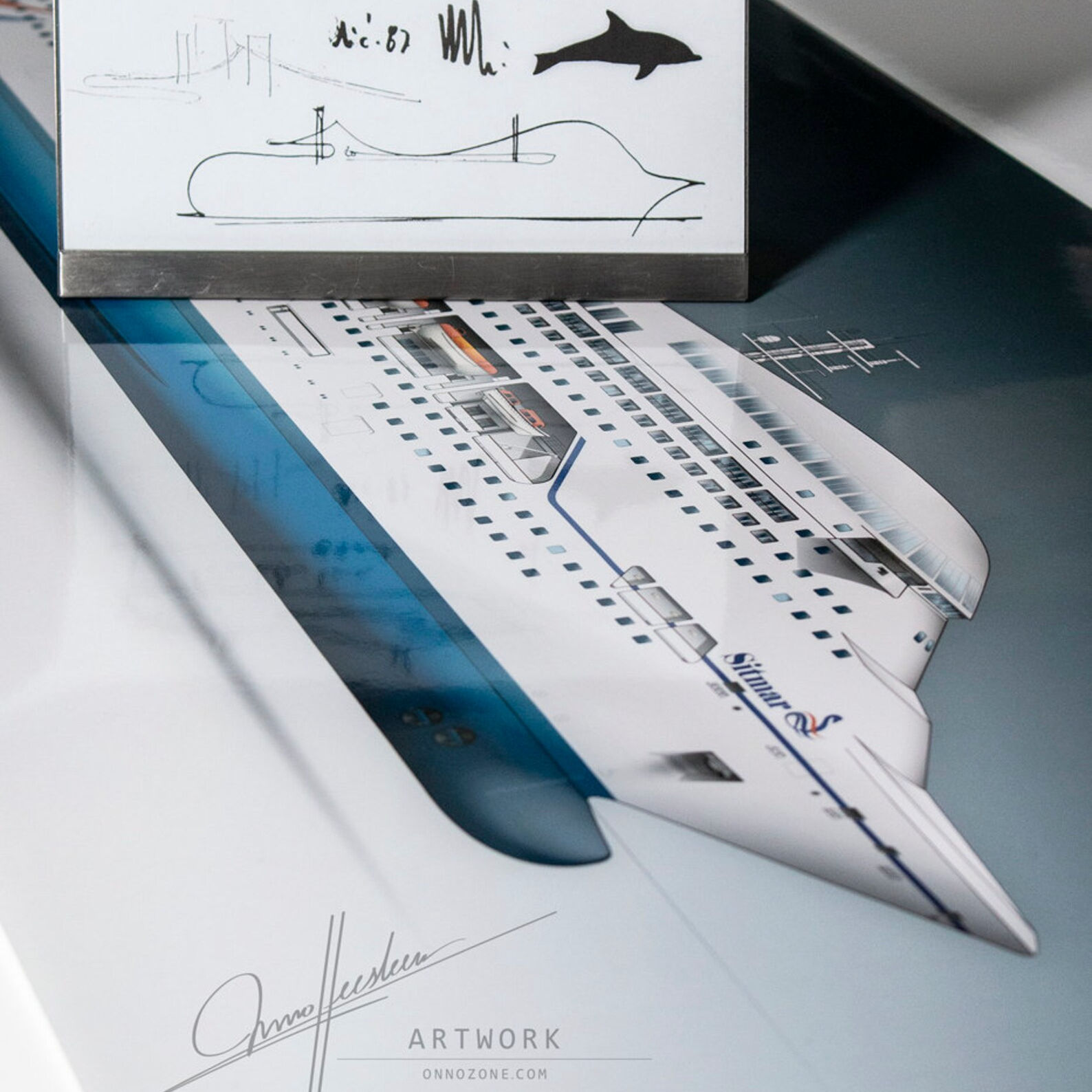 New illustration: Renzo Piano's "Dolphin" concept.
I based this one on the 1987 "dolphin shaped" cruise ship concept sketches by the famous Italian architect Renzo Piano, who got inspired by the shape of Dolphins in the water.
At the time he felt ships became anonymous "shoe boxes" in the water, so he styled the ship with many curves to give it a magical and memorable profile. When Piano got involved in the project it was going to be the newest cruise ship class for the Sitmar Line (hence my rendition in the late 80's Sitmar livery).
Eventually the ships were built as Crown Princess and Regal Princess and sailed for the Princess Cruises brand. Maybe not as dramatically styled as seen in the early concepts, but still remarkably streamlined and different from any other cruise ship.
Currently there is only one of the twins left and sailing as the ms AMBIANCE.
Awailable in my webshop https://onnozone.etsy.com