MS Pacific Princess 1975 (The Love Boat)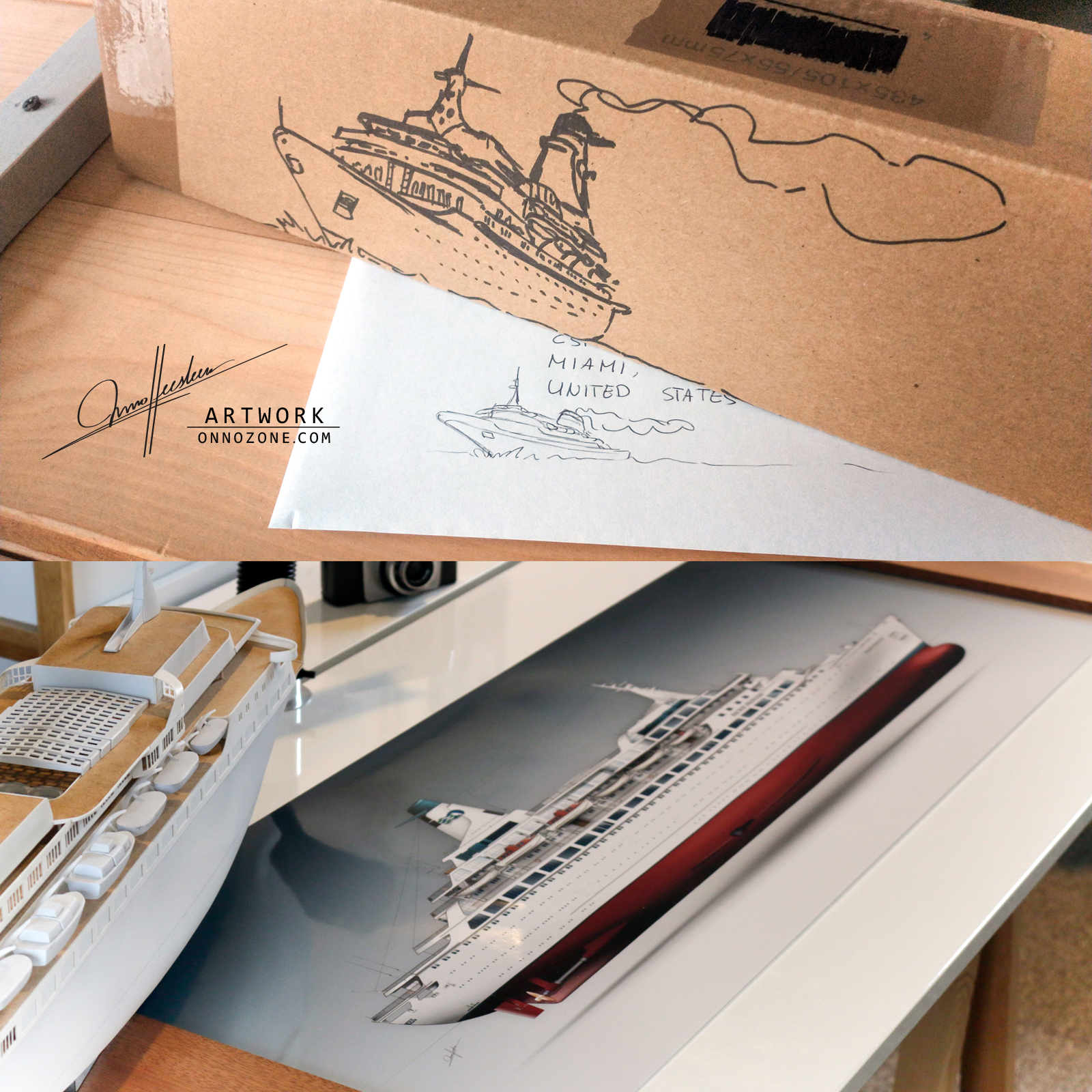 In 1975 Princess Cruises acquired the PACIFIC PRINCESS (former SEA VENTURE). 
The ship soon would get cult status when she and many famous actors starred in the TV show "The Love Boat".

"Come aboard, we're expecting you."

Its wonderful 70's style design always fascinated me and it was a lot of fun drawing all the curves that make up this iconic ship. 
Proud to showcase my MS Pacific Princess artwork in poster size. Picked up the first print from the print office and I'm happy with the result. First large Pacific Princess art prints have been send to their new owners.
Positive feedback moves me forward
Check my webshop https://onnozone.etsy.com
Smaller prints are evailable also
Years of work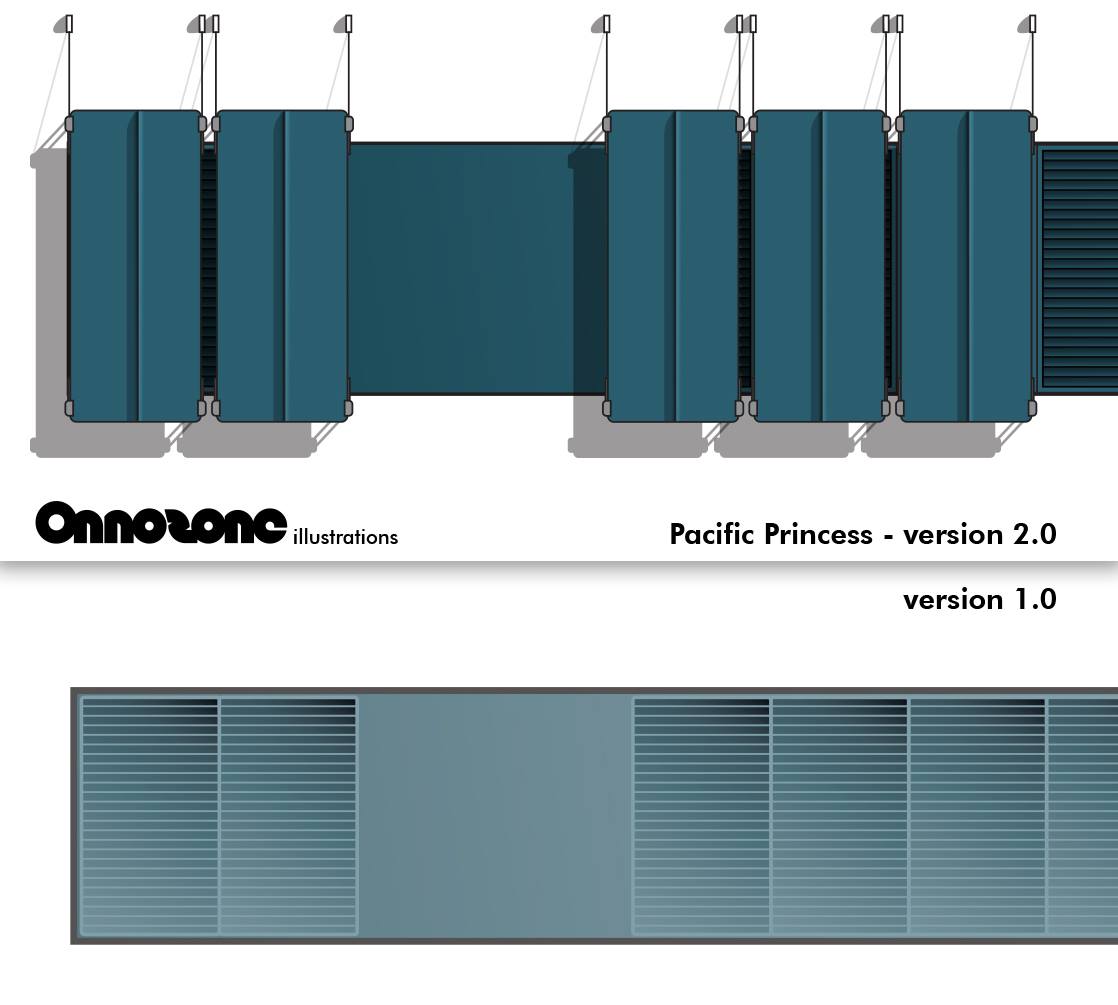 A closer look at updating the Pacific Princess illustration. I took the ventilation part of the ship to show what and how I'm updating it. My drawing style got sharper and more detailed over the years plus my knowledge of the subject has grown. Here you can see the style of version 1 compared with the new updates of version 2. It takes up some time but in the end its well worth it. Subscribe to me on Patreon to get more updates about my work https://patreon.com/Onnozone