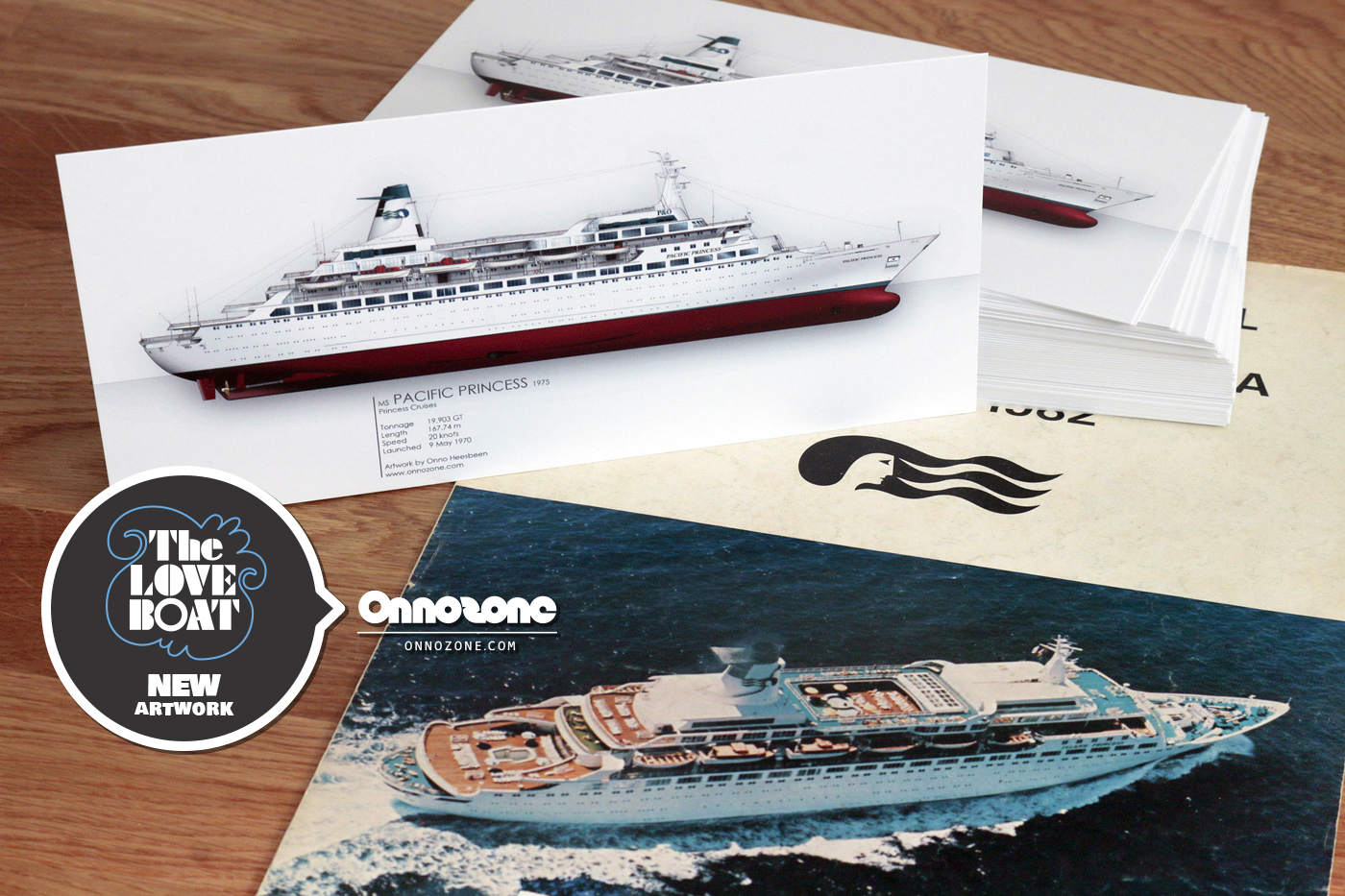 In 1975 Princess Cruises acquired the PACIFIC PRINCESS (former SEA VENTURE). 
The ship soon would get cult status when she and many famous actors starred in the TV show "The Love Boat".
"Come aboard, we're expecting you."
Its wonderful 70's style design always fascinated me and it was a lot of fun drawing all the curves that make up this iconic ship. 
Limited Edition
Only 100 prints are produced and each print is hand numbered and signed.
Specifications:
size: 21 x 10 cm
printed in full color
World wide shipping already included in the price.