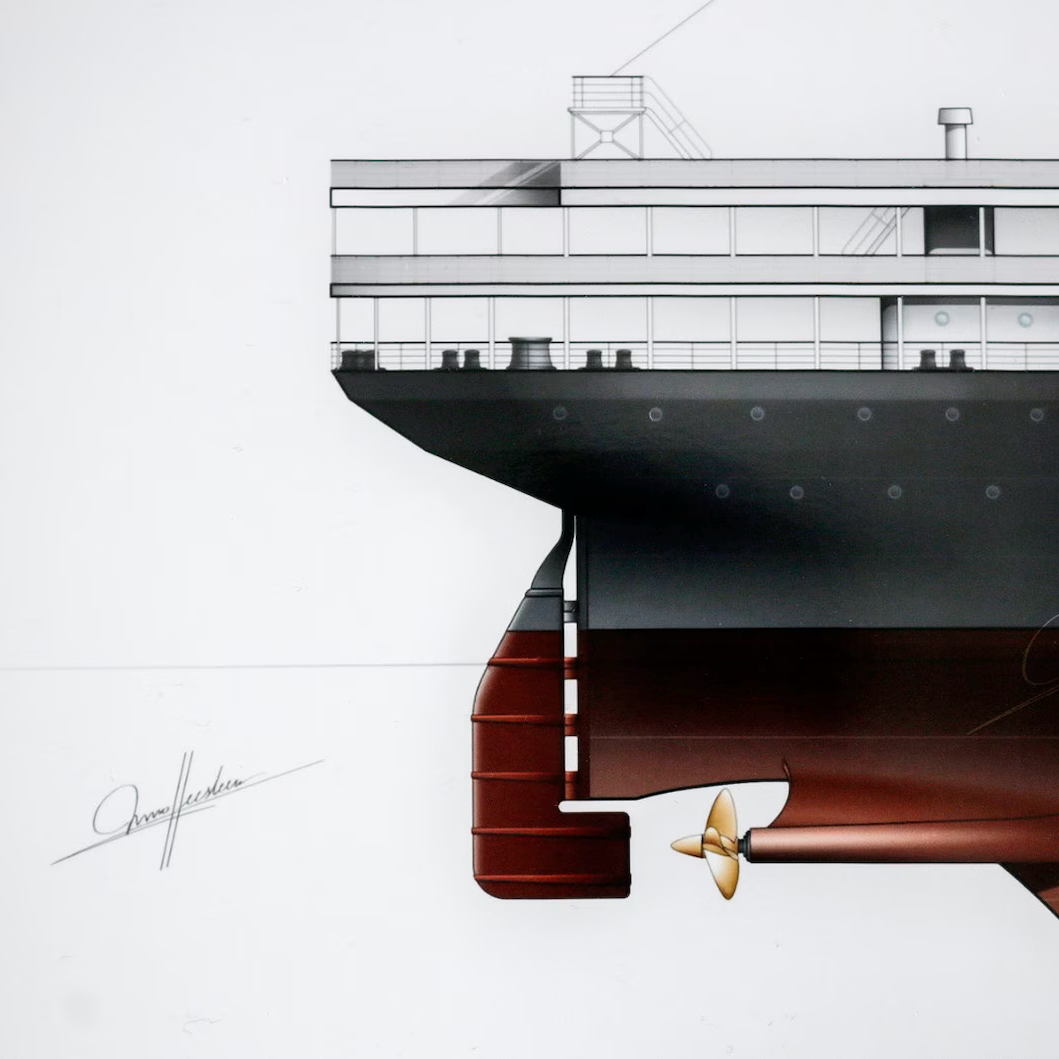 The SS Ile-De-France was one of the first large ocean liners built after World War I and quickly gained popularity among the younger and more modern crowd.
While her exterior may not have been revolutionary, her interiors were stunningly decorated in the beautiful and modern Art Deco style.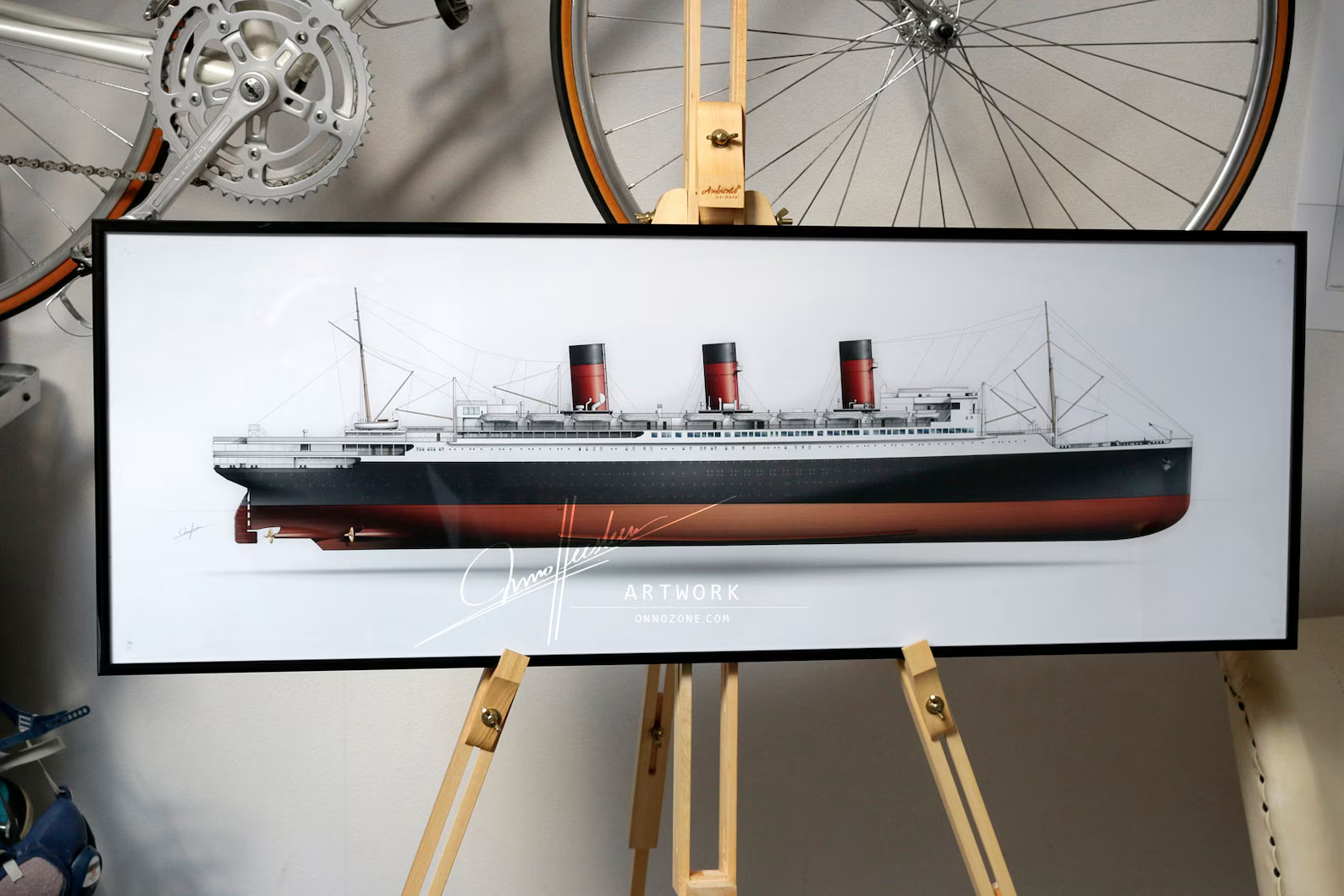 After serving as a troop transport ship during World War II, the SS Ile-De-France underwent an extensive rebuild to keep her up-to-date with modern design trends.
Her third dummy funnel was removed and the remaining two were replaced with more streamlined funnels, giving her a new and updated appearance.
Despite her age, the SS Ile-De-France continued to provide luxurious transatlantic voyages until 1959, when she retired from active service.
While her sailing days may be over, her legacy lives on as a beautiful example of Art Deco design and a testament to the innovation and artistic craftsmanship of the era.
Original photos, drawings, general arrangement plans and design specifications are used to get an accurate information about the ships. Those are solid foundations of the this precise illustration.
This work of art is available in my shop https://onnozone.etsy.com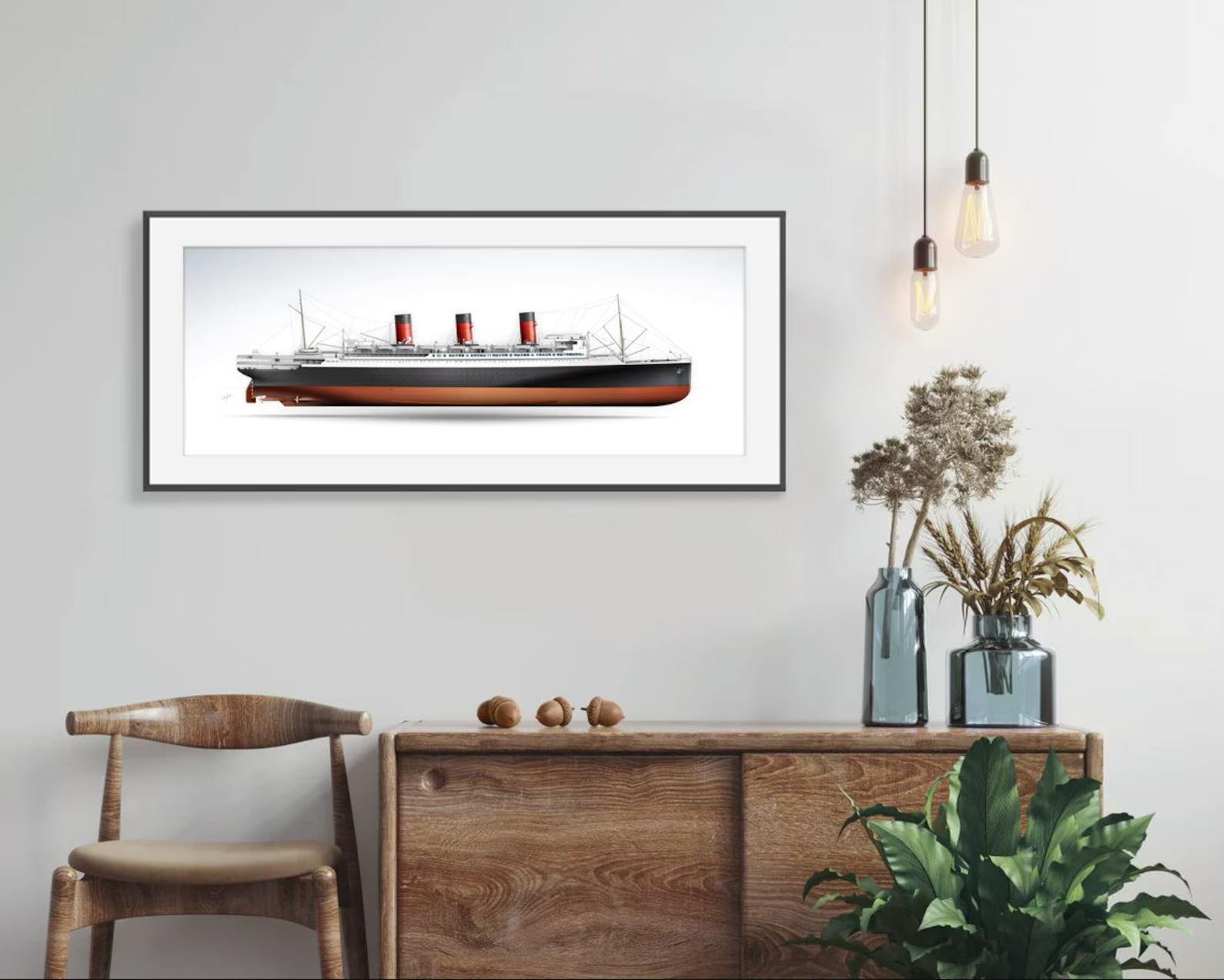 Special limited edition for collectors
Small in size and printed on a cardboard.
Only 100 prints are produced and each one is numbered by hand and signed.
This work of art is available in my shop https://onnozone.etsy.com