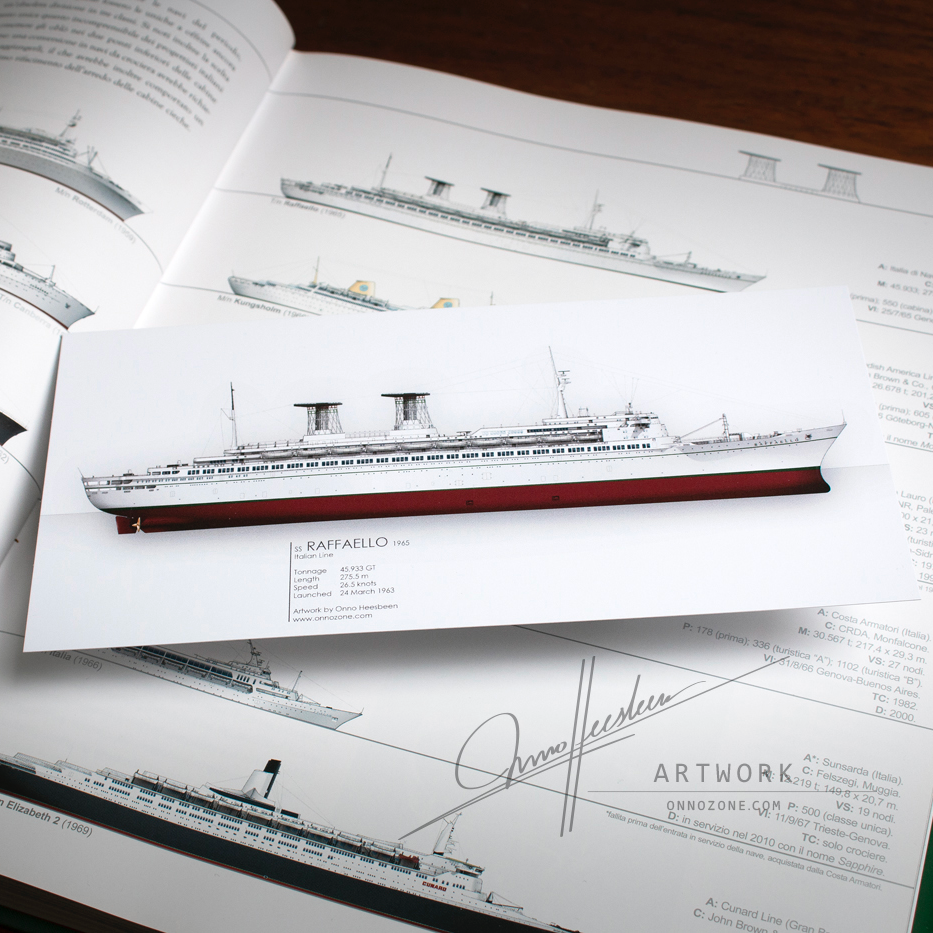 In the 1960s, the Italian Line (Italia Società di Navigazione) took a daring step, building the SS Raffaello and SS Michelangelo ocean liners as airplanes dominated transatlantic travel.
The Raffaello, with its characteristic Italian "DNA," stood out from other European liners, boasting an architectural superstructure, open deck layout, and quirky funnels.
Despite its extravagant interiors designed after the latest Italian trends, the rapid changing times led to its early retirement in 1975.
Nevertheless from a design point of view, the Raffaello's fascinated me and capturing her essence and beauty in this illustration was a lot of fun to do.
I had drawn the SS Raffaello illustration in 2010 along a series of other ship illustrations for the book "Michelangelo E Raffaello" by Maurizio Eliseo and Simone Bandini.
MICHELANGELO E RAFFAELLO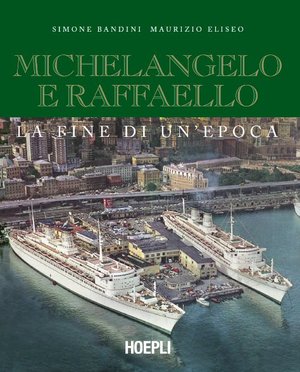 Subtitle: LA FINE DI UN'EPOCA
Author: BANDINI S. ELISEO M.
Publisher: ULRICO HOEPLI EDITORE
ISBN: 9788820375416
If you interested to read more about the book then check this references:
Illustrations available in my shop onnozone.etsy.com